Why Would Oil Demand Peak, Contrary to Peak Oil Supply?
Salman Ghouri & Daniyal Habib
|
Thursday, August 17, 2017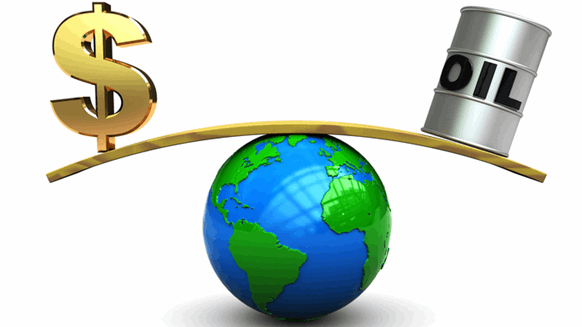 People find it hard to believe that there is another side of the 'Peak Oil Supply' theory, which is 'Peak Oil Demand'.
We have used the forecast highlighted in the paper "Wake up call for oil companies: electric vehicles will deflate oil demand" and used EIA reference case (IEO-2016) and the IEA 2015 current policies global oil demand forecast highlighted in "Should oil companies reconsider long-term upstream investment?" Both the agencies have predicted that global oil demand in 2040 is expected to reach about 121 MMbd, suggesting peak oil demand may not occur until at least 2040. Two possible scenarios are highlighted in the following graph.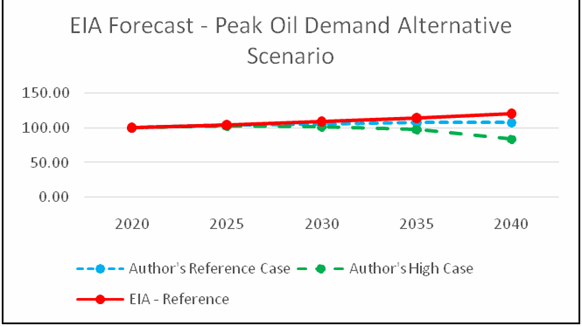 In the reference case, due to penetration on EV, hybrid, fuel cells and autonomous vehicles expected to displace 13.8 MMbd, oil demand will peak in 2035. In the high case, auto-industry is expected to displace about 39 MMbd in 2040, and peak is expected to take place in 2025.
Peak oil demand is, therefore, quite possible to occur before 2030. Oil companies who are still betting on oil demand to grow beyond 2050 need to reassess their investment strategy.
Dr. Salman Ghouri is an oil and gas industry advisor with expertise in long-term forecasting, macroeconomic analysis and market assessments.
Daniyal Habib, J.D, Indian University Robert H. Mckinney School of Law.
1
2
View Full Article
Generated by readers, the comments included herein do not reflect the views and opinions of Rigzone. All comments are subject to editorial review. Off-topic, inappropriate or insulting comments will be removed.