What Will Happen to Experienced Oil, Gas Workers?
by Valerie Jones
|
Rigzone Staff
|
Wednesday, August 16, 2017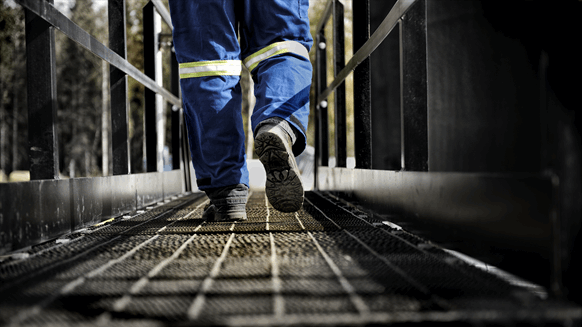 Rigzone's worker exodus survey finds that highly experienced oil and gas professionals are struggling with whether or not to return to the industry in the wake of a new normal.
Sergio Garcia said his oil and gas background helped him in his current role as an environmental health and safety manager for General Dynamics, an aerospace and defense company.
After being laid off from Freeport McMoRan Oil and Gas in April 2016, Garcia was able to leverage his skillset and graduate degree in environmental management to a land a position with General Dynamics.
"In the oil patch, we deal with all kinds of regulators and regulations, so we are better prepared to face the challenges when we cross over to other industries, in my case, going from oil exploration to manufacturing of satellite components," he told Rigzone.
And Garcia's not looking to return to oil and gas – ever.
"Being in the position of waking up to find out that you will not get a bonus or raise because the price of a barrel of oil has tanked is bullshit and does not make for stability for any employee, company or countries," he said. "Until they come up with a different market paradigm to address this, there will always be volatility."
Something that isn't going anywhere in oil and gas is the shift toward automation, and more experienced workers who want to continue in the industry would do well to continue to adopt more skills in this arena.
"As long as we have workers willing to learn and put their skills to use, they will be hired," said Garcia. "There is no room for complacency; workers need to adjust to change."
Mayor shared a similar sentiment.
"The key for more experienced resources is to ramp up their skills in technology – demonstrate tech skills and tech-savvy," she said. "The oil and gas industry will require greater technological skills, but will still need deep expertise in its processes and equipment. More experienced resources will be well-equipped to compete if they couple their industry depth of expertise with technology know-how to continue to succeed in the 'new normal.'"
Methodology: Rigzone conducted the worker exodus survey using online survey tool SurveyMonkey. The survey was executed via email to Rigzone's member database as well as the company's social media platforms from May 11 through May 18 and garnered more than 1,500 responses from nearly 100 countries.
1
2
View Full Article
Generated by readers, the comments included herein do not reflect the views and opinions of Rigzone. All comments are subject to editorial review. Off-topic, inappropriate or insulting comments will be removed.