Kemp: Goodbye Contango? Oil's Long March Towards Backwardation
|
Wednesday, August 16, 2017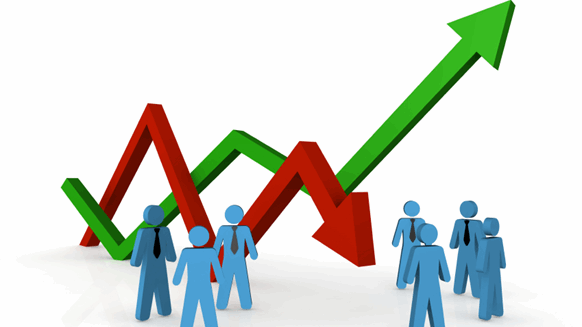 The IEA's evident frustration about the slow and uneven pace of rebalancing, and the conflicting signals about whether it is happening at all, is shared by many traders, analysts and investors.
Spread Oscillation
Experience shows the crude oil market cycles or oscillates between periods of negative spreads (contango) and positive spreads (backwardation) that mirror periods of over- and under-supply.
Oil market crashes are normally accompanied by a shift from backwardation to contango, while recoveries and rebalancing are accompanied by an opposite shift away from contango and towards backwardation.
The conventional narrative of oil prices over the last three decades can be fitted fairly easily to observed changes in the calendar spreads.
Downturns and subsequent recoveries associated with the East Asian financial crisis of 1997/98, the global financial crisis of 2008/09 and the shale bust of 2014/15 can all be traced out clearly in the spreads.
The current upturn in the calendar spreads is therefore a strong signal that the market is rebalancing (or most traders believe it is rebalancing).
Calendar spreads have already shifted from a large contango close to flat; if the cycle continues they are likely to shift progressively into backwardation over the next year.
Fundamental Cycle
The regular alternation of backwardation and contango in the crude oil market suggests a fundamental cause rooted in the behaviour of supply and demand.
Deep and wrenching cycles have always been the defining characteristic of the oil industry and are not some incidental problem or aberration.
Oversupply and lower prices tend to beget under-supply and periods of higher prices in a repeating pattern that extends back to the 1860s.
So it is very likely the current period of low prices and over-supply is already creating conditions for the next upward movement in the cycle.
Oil demand is growing strongly in all the major geographic regions, with the exception of the Middle East and Africa, and global demand is increasing above the long-term average rate.
The International Energy Agency forecasts that global consumption will grow by 1.5 million barrels per day in 2017 and another 1.4 million barrels per day in 2018.
U.S. oil production (crude and condensates) is predicted to rise by 800,000 bpd in 2017 and another 1 million bpd in 2018, according to the U.S. Energy Information Administration.
Crude production is also increasing from a number of non-OPEC countries, including Canada and Brazil, in most cases as a result of investments approved before oil prices slumped in 2014.
1
2
3
4
View Full Article
Generated by readers, the comments included herein do not reflect the views and opinions of Rigzone. All comments are subject to editorial review. Off-topic, inappropriate or insulting comments will be removed.