Kemp: Goodbye Contango? Oil's Long March Towards Backwardation
|
Wednesday, August 16, 2017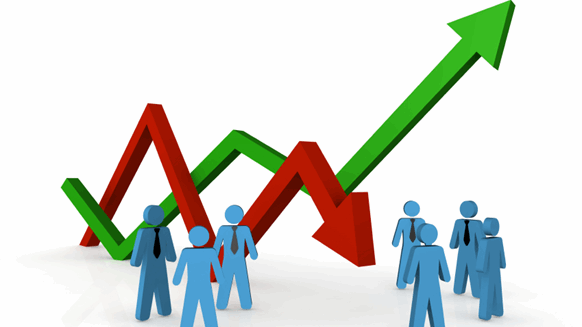 The IEA's evident frustration about the slow and uneven pace of rebalancing, and the conflicting signals about whether it is happening at all, is shared by many traders, analysts and investors.
By contrast, the WTI contract for September 2016 was trading at a discount of $3.47 below March 2017 at the same point last year.
Brent for October 2017 is currently trading 9 cents below Brent for April 2018, compared with a discount of $2.05 for the equivalent pair of contracts this time last year.
Prompt discounts for Brent and WTI have been narrowing fairly consistently since January 2016 and arguably since January 2015.
Calendar spreads matter because they are related to the balance between supply and demand and changes in the level of stocks.
Calendar spreads are more closely related to the market balance than spot prices in the opinion of many traders and academic researchers.
Economist Holbrook Working, the father of spread analysis, discovered that the price spread between two months is more closely tied to the basic supply-demand situation than the outright price level.
"The July-September spread will be found more intimately tied to the basic supply-demand situation pertinent to it than wheat prices in general seem to be to the basic supply-demand situations pertinent to them," he noted.
Working was examining wheat futures prices between the 1880s and 1930s ("Price relations between July and September wheat futures at Chicago since 1885", Working, 1933).
But the same relationship has been evident in petroleum since the launch of crude futures contracts in the 1980s.
Calendar spreads play a critical role in hedging inventories and are also used extensively by experienced traders to speculate on changes in the supply-demand balance.
Like flat prices, calendar spreads can still be distorted by short-term noise as traders accumulate and liquidate positions in a herd.
But calendar spreads are arguably less noisy than flat prices, and provide analysts and traders with an improved signal to noise ratio compared with price levels.
Calendar spreads in both Brent and WTI have been narrowing for well over a year; despite some short-term setbacks, the trend has been consistent and clear.
In recent days, the six-month calendar spreads for both Brent and WTI have been trading at or close to their highest level since oil prices slumped in the second half of 2014.
1
2
3
4
View Full Article
Generated by readers, the comments included herein do not reflect the views and opinions of Rigzone. All comments are subject to editorial review. Off-topic, inappropriate or insulting comments will be removed.