Automation is the Key to the Future of Oil and Gas
|
Tuesday, August 15, 2017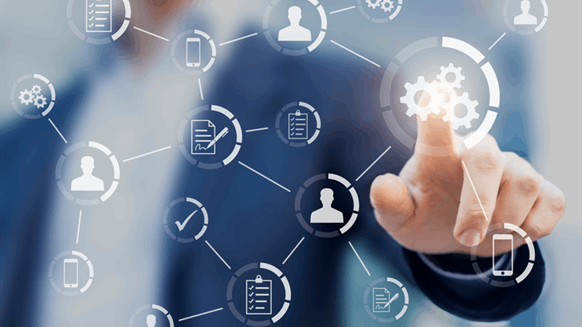 With an increasingly diverse energy market and a shortage in skilled labor, automation of daily operations will be a key factor for sustainable growth in the oil and gas industry.
This opinion piece presents the opinions of the author.
It does not necessarily reflect the views of Rigzone.
By 2050, the global population is expected to reach nearly 10 billion people, illustrating the need for safe, reliable, and affordable energy. In an increasingly complex energy market, the industry is facing new challenges transitioning to more renewable sources. This often requires innovative technologies for regulating, generating and storing energy. In order to meet demand, oil and gas companies need to focus on areas within their own business models where they can embrace innovation to increase efficiencies.
Peter Maier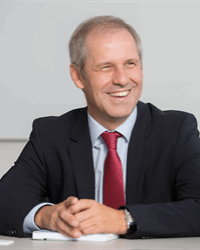 General Manager of Energy & Natural Resources, Industry Cloud, SAP
Simultaneously, the energy industry – along with many others – is suffering from a skilled labor shortage. This shallow talent pool has made it difficult for oil and gas companies to hire new team members with the technical skills required to work on new energy sources. Without skilled workers in these positions, it has now become essential for energy companies to rethink their operations and include the use of automation, predictive and self-learning systems, and digitally connected infrastructure. These technologies can dramatically increase productivity and efficiency, while also helping the industry maintain a high production output during this shortage.
Ultimately, best-in-class oil and gas companies are realizing that the future of the industry lies in automation. Modernizing internal processes with automation, along with better access to information about operations and maintenance, will help the industry streamline production and distribution and allow for a higher yield.
Where Can Automation Help?
Automation is extremely versatile, making it an ideal aid to daily operations. As such, there are several areas where it can make an immediate and lasting difference for oil and gas companies.
Daily Drilling Operations: One of the largest expenses for oil and gas companies is drilling. Not only is drilling costly, it is also highly technical, and involves considerable safety risks for workers. Automating manual portions of that process, like pipe handling and pressure drilling, can significantly reduce safety risks, and speed up the overall drilling process.
Diagnostics and Inspections: Underwater drones and unmanned submersibles can help monitor when equipment needs repairs, and can also aid in the inspection process. These vehicles can be controlled remotely, eliminating the need for skilled pilots, and can even broadcast live video feeds and data back to a central location.
Weather Monitoring Systems: Some energy companies have begun using automated weather sensors to detect changes in seismic activity, as well as ocean and atmospheric levels. This can help predict when conditions are right for major natural weather events, such as earthquakes and hurricanes, thereby enabling oil and gas companies to take the proper safety precautions in real-time.
Pressure and Flow: The measurement of pressure and flow of oil is a task that can easily be improved through automation. Installing smart sensors which connect to centralized monitoring software, allow pressure, flow, and level of oil to be reported remotely from the field, without the need for on-site crew. Upon receiving this information, rig crews can monitor and adjust settings as needed.
The energy industry has started the move toward digitization with more sensors collecting data from rigs around the world, but there are still areas oil and gas companies can improve within an increasingly diverse energy market. In the office, new processes and technologies now require improved collaboration between departments in order to achieve success. Going digital can enhance internal communication and simplify projects by allowing engineering teams – who may be working on 3D printing materials – to work more efficiently with the energy companies to better manage data and project requirements.
With a growing worldwide population, the demand for new energy offerings will increase as well – driving up costs for energy companies. By automating portions of daily operations both on the job site, and in the office, oil and gas companies can not only create efficiencies within their business, but will also mitigate the effects caused by a lack of skilled labor currently available in the market.
Peter is globally responsible for the SAP business with the Chemicals, Oil & Gas, Mill Products & Mining, and Utilities industries.
Generated by readers, the comments included herein do not reflect the views and opinions of Rigzone. All comments are subject to editorial review. Off-topic, inappropriate or insulting comments will be removed.