Oil, Gas Industry Facing Skills Gap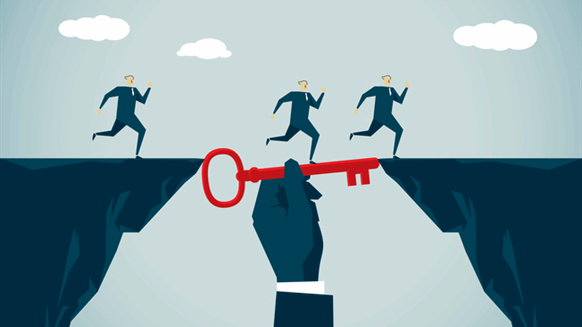 The sector will face a skills gap if it doesn't use technology to try and retain young people in the workplace.
"Immediately following that statement a millennial in the crowd blurted out, 'Why wait 'till lunch!?'" he added.
Jenkins believes that previous generations learned to keep silent about the change they wanted, but millennials are vocalizing the changes they desire.
"Millennials [will] account for 50 percent of the global workforce by 2020," Jenkins said.
"In order to contend in tomorrow's talent war, organizations must rethink and re-engineer how to deliver a signature experience for its greatest asset; people," he added.
It's an employee's market, so organizations must commit to transforming to entice and engage the emerging generations, according to Jenkins.
"Challenging the status quo is not only a fundamental mandate for all leaders, but it's now critical for companies and industries who want to remain relevant," he said.
"More than ever before companies are having to be competitive for talent," Jenkins added.
1
2
View Full Article
Generated by readers, the comments included herein do not reflect the views and opinions of Rigzone. All comments are subject to editorial review. Off-topic, inappropriate or insulting comments will be removed.