A Newcomer's Guide to Oil and Gas: A 'SAFE' Matrix
by Matthew V. Veazey
|
Rigzone Staff
|
Wednesday, August 30, 2017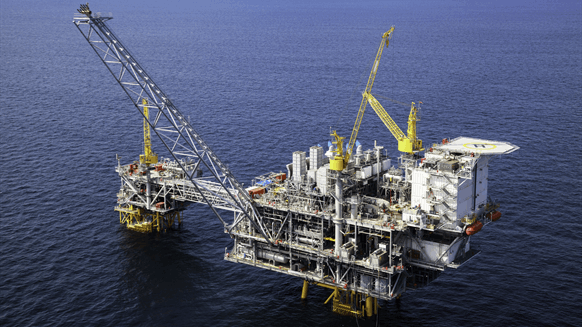 Find out more about a key offshore reference and an important inverse relationship.
With its regular introduction of new technologies, the oil and gas industry continually changes how it does things. If you could travel back in time to, say, the mid-1970s, how would your oil and gas job be done differently without the benefit of today's innovations? Similarly, with the industry's increasing adoption of automation, how might your day-to-day job functions change 10 or 20 years into the future?
For the oil and gas industry, such technology-driven changes aren't limited to operational matters. Seemingly mundane administrative actions such as, say, creating a form has become markedly simpler and neater as a result of technological improvements. Consider the first question in this month's installment of "A Newcomer's Guide to Oil and Gas" as a case in point.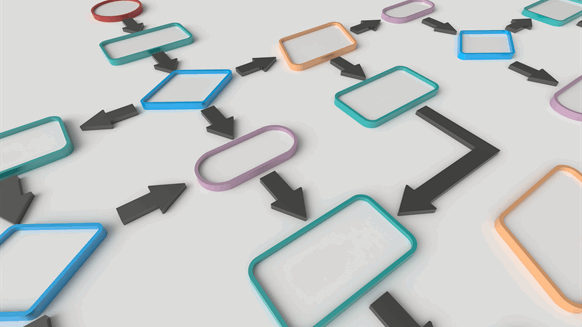 What Is a SAFE Chart?
Offshore oil and gas production platforms integrate automatic safety systems to react to equipment failures. A Safety Analysis Function Evaluation (SAFE) chart is a matrix used to design these safety systems. It shows what can go wrong with equipment and what happens to shut it down safely.
According to Dennis Cutcher, a New Orleans-based production engineer who specializes in offshore safety compliance, a SAFE chart looks like a "cause-and-effect chart" but serves more as a "process upset-and-safety device response chart." He pointed out that a SAFE chart (SC) is the major element of a safety system and must be analyzed with a safety flow diagram (SFD).
"The SFD should determine how the SC is built," said Cutcher. "The SFD starts with the process origins, wells or incoming pipelines and ends with the departing pipeline(s)," he explained. "The SC should follow each page of the SFD in a logical fashion."
SAFE charts have been around since the introduction several decades ago of the American Petroleum Institute (API) standard API RP 14C: Recommended Practice for Analysis, Design, Installation, and Testing of Safety Systems for Offshore Production Facilities.
Cutcher pointed out that, just as API RP 14C has been updated over time (it's now in its 8th edition), how SAFE charts have been produced has evolved. Initially, secretaries typed the charts' rows and columns on legal-sized typing paper and the drafting department produced the corresponding safety flow diagrams. Entries were made using mechanical pencils and corrected with erasers and white correction fluid (the charts could become quite messy). Over time, the introduction of computer-aided design software and then Excel spreadsheets made the process of creating and updating SAFE charts and safety flow diagrams much easier, Cutcher said.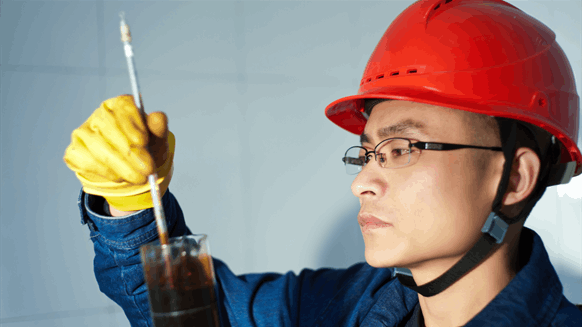 What's the Difference between API and Specific Gravity?
API gravity refers to the density of crude oil and is expressed in degrees (˚). It is linked to the crude's specific gravity, which corresponds to the crude's density relative to the same volume of water.
"Specific gravity is purely a ratio of density of the substance divided by the density of water where values less than 1.0 float and more than 1.0 sink," explained Hillary Stevenson, Genscape's oil markets and business development director who happens to be trained as a chemist.
A crude oil's specific and API gravities are roughly inverses of each other, said Stevenson. In other words, the higher a crude oil's specific gravity the lower its API gravity and the lower its specific gravity the higher its API gravity. Crude oils with an API gravity of 20˚ and lower are considered "heavy" while those with a higher API gravity are considered "light," Stevenson added.
API gravity also serves as a handy measure to refer to the quality of crude oil. Lower-API gravity crudes typically contain more heavier-boiling oils (think asphalt), contain more impurities that require more processing and are sold at a discount to oil refiners. Higher-API gravity crudes usually command higher prices because they contain more naturally occurring jet fuel, gasoline and diesel, have fewer impurities and are easier to process. This graph, from the website EngineeringToolBox.com, illustrates the relationship between API and specific gravities.
1
2
View Full Article
Generated by readers, the comments included herein do not reflect the views and opinions of Rigzone. All comments are subject to editorial review. Off-topic, inappropriate or insulting comments will be removed.