Despite Cuts in CAPEX & Revenue, Silver Linings Exist for US Oil, Gas
|
Wednesday, August 02, 2017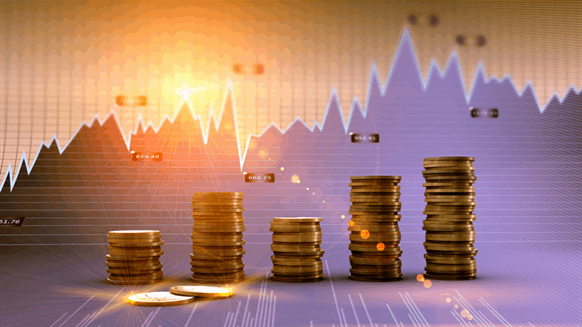 A new EY study reveals opportunities still exist for US oil and gas, despite a year of declines.
"2016 results are not good, but they are less bad than they were a year ago," Herb Listen, EY's U.S. oil and gas insurance partner said during an August 2 webcast focused on results from EY's U.S. oil and gas reserves study.
Looking at the exploration and production results for the largest 50 companies from 2012-2016, the study shows that capital expenditures (CAPEX) in 2016 were $85.7 billion, 27 percent lower than 2015. Company revenues dropped to $103 billion, down 21 percent from 2015. Exploration and development spending saw cuts of 35 percent and 52 percent, respectively, in 2016.
These figures aren't surprising, considering oil price declines.
Although 2016 saw declines from the previous year in CAPEX, revenue and property impairments, there were some silver linings, one being technology, said James Bowie, U.S. oil and gas financial advisory assurance services senior manager.
"Improvements in technology are allowing each of those CAPEX dollars to go further," Bowie said.
Oilfield Services and M&A Activity
Oilfield services have had an especially rough time during the industry downturn, but opportunities still exist.
Mitch Fane, U.S. oil and gas transaction advisory services principal, said the deal market "warmed up" in 2H 2016 with unproved properties accounting for nearly two-thirds of acquisition spending. He said transaction volumes increased due to companies emerging from bankruptcies and looking to rationalize their portfolios. Increased transaction volume is expected in 2017 as well.
"The interesting thing is when you go through a transition period like this, it does apply pressure to go through some type of consolidation where the stronger players can consolidate operations, eliminate redundancies and really react to the market," said Mitch Fane, U.S. oil and gas transaction advisory services principal. "As these efficiencies and lower prices have rippled through oilfield services, you see all of the big players reacting to it."
Fane said one silver lining was the GE and Baker Hughes transaction, which closed in June.
"I think a lot of other oilfield services companies were kind of waiting on that to clear the market and then can react from there," he said. "We've seen an uptick in activity and interest and all the other players in the market trying to react to that and move forward. I would expect there's a renaissance where stronger players will come out and be more efficient in the market, which in turn, will help a lot of the upstream clients that we work with going forward from a pricing and efficiency standpoint."
Generated by readers, the comments included herein do not reflect the views and opinions of Rigzone. All comments are subject to editorial review. Off-topic, inappropriate or insulting comments will be removed.