How Welders Can Ace Their Job Interview
|
Tuesday, August 01, 2017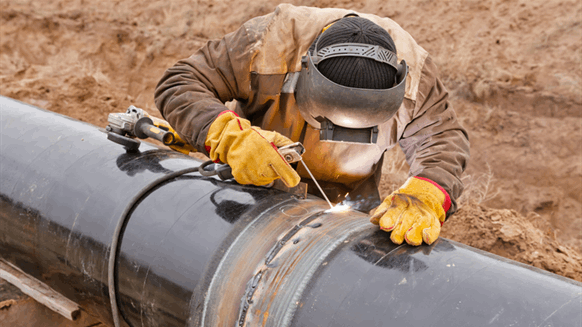 Academic and industry experts share what job candidates can expect from interviews for welding positions.
Graduates who desire to work as welders in the oil and gas industry should be prepared for a few things when interviewing. Aside from the important step of researching the company to which you are applying, be sure you're being realistic with your level of expertise.
"Always acknowledge where you are in your skillset and apply for jobs that you are realistically suited for. It will save both you and the employer time and disappointment," James Basham, lead faculty, welding and pipefitting, Lone Star College-North Harris, told Rigzone.
Make Safety Part of the Conversation
One thing a candidate should never forget during their welding interview is their personal protective equipment (PPE) and welder tools.
"Most interviews will at least include a tour of the facility, which usually requires safety glasses and having to borrow a pair shows a lack of preparedness," Basham said. "Not having your own welding tools and equipment when performing a weld test can hinder your performance."
Michael Young, director advanced technology, social sciences and advanced technology, Lone Star College-Cypress Center, added that bringing in equipment sends a message to the employer that the candidate is ready to come work.
"Be able to walk, talk and speak welding and input safety in [that conversation]," Young told Rigzone.
He said it's common for employers to ask candidates to tell them about their experience and if this will be their first welding job. He also shared how to insert safety into the conversation.
"A lot of times, during interviews, candidates will be given a drawing of what the welding coupon needs to look like. They may have 45 mins to cut the coupon and weld it," Young said. "The candidate should then ask 'Tell me about your safety protocols … is there anything specific you want me to address? Is there anything outside of the normal safety protocol on this drawing that we haven't discussed yet? Is there anything else that is not industry standard?'"
Basham shared the following questions candidates can expect to hear during a welding interview and how they should answer:
Question: Who is the person responsible for your safety? / Answer: You are. The company provides a safe working environment, policies and procedures and the employee is responsible for complying.
Question: If you are asked to perform an unsafe act by your supervisor, what would your response be? / Answer: Report the matter to a safety personnel or someone in management.
Question: If you see an unsafe act, what should you do? / Answer: Approach the individual who is committing the unsafe act if it is an emergency. If it is not an emergency, it is usually best to report it to a safety personnel, supervisor or a member of management. Sometimes approaching a coworker with a tone of correction can lead to animosity and resentment and should be avoided, if possible.
A Surprisingly Acceptable Answer
A sure thing not to do in an interview, according to Basham, is "wing it" when answering questions.
"If you do not know the answer, simply reply with 'I don't know the answer to that question, but I am willing to educate myself on the matter and I'm willing to learn.'"
Young agreed and referenced one job candidate who was asked about a piece of equipment only available at the company with which he was interviewing.
"When asked if he knew what it was, he replied, 'I've never seen anything like that, but it looks really cool,'" he said. "'I don't know is an acceptable answer sometimes.'"
Generated by readers, the comments included herein do not reflect the views and opinions of Rigzone. All comments are subject to editorial review. Off-topic, inappropriate or insulting comments will be removed.