Pennsylvania May Impose Severance Tax
by Rigzone Staff
|
Friday, July 28, 2017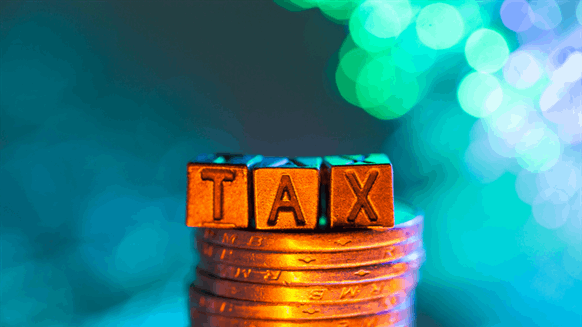 Operating in the Keystone State might get more expensive for the natural gas industry.
By a 26-24 vote, Pennsylvania's Republican-controlled Senate passed legislation Thursday to cover a state budget shortfall that would impose new taxes on producers and consumers of natural gas as well as the electricity and telecommunications sectors.
One of the top natural gas-producing states in the United States, Pennsylvania currently assesses an annual impact fee that natural gas producers pay on each well they spud. The Senate-passed plan, which must still be approved by the state's GOP-majority House of Representatives, would increase drillers' costs in the state by imposing a severance tax of 2 cents per thousand cubic feet on natural gas production to generate an estimated $80 million this year for the state. In addition, the proposal would levy a 5.7-percent natural gas gross receipts tax on home heating bills expected to yield approximately $400 million. Pennsylvania's Commonwealth Foundation features a breakdown of the full proposal on its website.
Organizations with a stake in the growth of natural gas production and economic development in Pennsylvania criticized the proposed tax hikes.
"The reinstatement of a gross receipts tax on natural gas users and the imposition of a severance tax on the natural gas industry will negatively impact investment and innovation in a critical part of our regional economy," Matt Smith, president of the Pittsburgh Chamber of Commerce, said in a written statement. "It will also hamper efforts to increase more robust natural gas end use."
Daniel J. Weaver, executive director of the Pennsylvania Independent Oil & Gas Association (PIOGA), lamented the timing of the proposed move for companies involved in extracting natural gas from the Marcellus Shale formation.
"(T)he companies involved in the development of the resource are just beginning to crawl out of a severe price slump over the past two years that has resulted in significant job cuts and financial losses," Weaver said in a PIOGA press release. "Picking on an individual segment of our economy to balance the budget should offend every Pennsylvanian, but singling out one having financial troubles is mind-boggling."
Weaver added the gross receipts tax on natural gas use is "even more mind-boggling."
"Lower natural gas prices in Pennsylvania over the past five years have not only reduced burner tip prices for natural gas users, but have caused massive reductions in the price of electricity across the Commonwealth," he said.
Also, Weaver pointed out the tax hikes put Pennsylvania at a competitive disadvantage with other gas-producing states seeking capital investment.
"A look at this week's drilling rig count tells the story – Pennsylvania stands at 34 rigs, while Texas is running 463 rigs," Weaver said. "A big factor is the regulatory uncertainty in Pennsylvania, including the constant layering of new regulations and policies and the inability of the state Department of Environmental Protection to issue permits within statutory time frames."
David Spigelmyer, president of the Marcellus Shale Coalition, also expressed concerns about the region's competitiveness in light of the proposed additional revenue streams for the state.
"Our industry remains opposed to additional energy taxes," Spigelmyer said in a written statement. "This proposal – which creates new and even higher energy taxes for consumers and energy producers alike in addition to the impact tax that's generated $1.2 billion in revenue – will erode the Commonwealth's competitive advantage that can revitalize our manufacturing base and spur other critical downstream opportunities."
"As the budget process moves forward, we remain committed and focused on fostering meaningful dialogue with lawmakers and others about common sense policies and solutions that can help create good-paying jobs for Pennsylvanians and other important community-level benefits for families across the Commonwealth," Spigelmyer concluded.
Generated by readers, the comments included herein do not reflect the views and opinions of Rigzone. All comments are subject to editorial review. Off-topic, inappropriate or insulting comments will be removed.
MORE FROM THIS AUTHOR
Rigzone Staff
e-mail us at news@rigzone.com