Commodity Weekly: Slowing OPEC Production Needed to Drain Stocks
Oil prices should remain range-bound until historically high global crude inventories show real signs of draining – likely precipitated by slowing OPEC production.
This opinion piece presents the opinions of the author.
It does not necessarily reflect the views of Rigzone.
Wednesday, following the release of the Energy Information Agency's (EIA) closely watched Weekly Petroleum Status Report, oil prices lifted to two-month highs in intraday trading. Markets were encouraged by the data, which showed a larger than expected draw to U.S. crude inventories of 7.2 million barrels for the week ending July 21, versus expectations of a decrease of a little under 3 million barrels.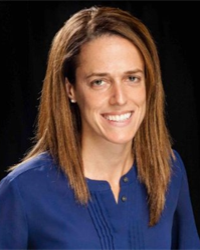 Delia Morris
The EIA also reported that U.S. motor gasoline demand for the week ending July 21 increased week over week by .5 percent. This helped propel bullish sentiment, but it should be noted that for the four-week period ending July 21, total motor gasoline consumption is .3 percent lower than during the same period last year.
Traders were also encouraged by the data point that weekly U.S. crude production had fallen by 19,000 barrels per day to 9.41 million barrels per day – after multiple weeks of steady increases. The fact remains, however, that U.S. crude production is on course to continue increasing – even with oil prices locked in ranges below the $50 per barrel threshold.
This is because many U.S. exploration and production companies (E&Ps) have hedged out 2017 production. Another reason is the structural reality that most independent oil company management is still rewarded for achieving production growth above all else – even in a low oil price environment.
Given these factors, it is not surprising that despite depressed prices throughout 2017, U.S. weekly oil production has increased by 640,000 barrels per day since the last week of December 2016, according to the EIA. The EIA also anticipates U.S. production reaching almost 10 million barrels per day by the end of 2018.
Weekly decreases to crude and product inventories should continue throughout July and August – as is expected during the summer driving season when gasoline consumption jumps and refineries run at high capacity.
This should help keep oil prices supported in the short-term. With the advent of refinery maintenance season in September and October, crude inventories will likely begin to build again. Although currently trending downward, U.S. oil stocks – at 438.4 million barrels for the week ending July 21 – are above the average range for this time of year.
The Nov. 30, 2016 announcement for an output cut of 1.8 million barrels per day by the Organization of the Petroleum Exporting Countries (OPEC) and other major producers led to the largest price rally seen in oil markets over the last 12 months. Nevertheless, evidence of high adherence to the cuts has had little to no lasting effect in maintaining prices at lofty levels.
Saudi Arabia, the de facto head of OPEC, has taken on more than its share of production cuts – in order to compensate for other members, – chiefly Iraq, the UAE, and Iran for not complying with quotas. Despite these efforts, OPEC production has been hitting record levels, with estimates of over 33 million barrels per day for the month of July (an increase of about 145,000 barrels per day over June), according to some sources.
Possibly aspiring to achieve similar past success in realizing price bumps through the use of market rhetoric, Saudi Energy Minister Khalid al-Falih announced Monday that OPEC would focus more on pulling back on exports in the coming months. Accordingly, the Kingdom stated that it would be reducing its August exports down to 6.6 million barrels per day – marking a decrease of about one million barrels per day compared to the same time in 2016.
Considering that the agreement among OPEC members and other producers is based solely on production levels, not exports, it's unclear how such a crackdown will be enforced. Moreover, the fact that Saudi Arabia plans to dial back August exports should not be viewed as very significant – as it is common for the Kingdom to divert exports to feed surging domestic demand during the scorching summer months.
Markets did indeed get a short-lived boost Monday from the Saudi Energy Minister's comments. The Brent front-month on the ICE settled up 1.1 percent to $48.60 a barrel, while the U.S. benchmark (WTI) settled up 1.3 percent to $46.34 a barrel.
Oil prices should remain range-bound until historically high global crude inventories show real signs of draining – which can only be brought about by slowing OPEC production.
Delia Morris has worked in the international upstream oil & gas industry for over 13 years. Please contact Delia at delia.morris@gmail.com
Generated by readers, the comments included herein do not reflect the views and opinions of Rigzone. All comments are subject to editorial review. Off-topic, inappropriate or insulting comments will be removed.