Chevron Swings to Profit Even as Refining Returns Fall Short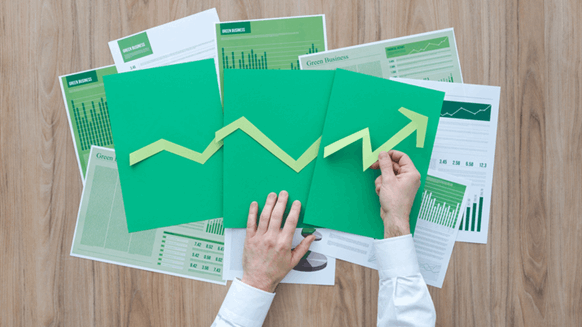 Chevron swings to a 2Q profit as the second-largest US oil explorer lifted production from oil and gas wells by the most in more than 7 years. The shares rose.
(Bloomberg) -- Chevron Corp. swung to a second-quarter profit as the second-largest U.S. oil explorer lifted production from oil and gas wells by the most in more than 7 years. The shares rose.
The San Ramon, California-based driller earned 77 cents a share in the quarter, a dime less than the average of 21 estimates relying on generally-accepted accounting principals. Excluding non-cash costs related to unidentified asset impairments and other items, however, the per-share result was 91 cents, on an adjusted basis.
Chief Executive Officer John Watson, in his eighth year at the helm, has resorted to job cuts, project cancellations and billions of dollars in asset sales to cope with an industry downturn that erased $50 billion from Chevron's market capitalization. While the production from its wells was a positive sign, the company also reported shrinking returns from its refining unit.
'We're delivering higher production with lower capital and operating expenditures," Chief Executive Officer John Watson said in the statement.
Chevron swung to a second-quarter profit of $1.45 billion, compared to a loss of $1.47 billion, or 78 cents, a year earlier, the company said Friday in a statement. The shares rose 1.9 percent to $108.25 at 10:21 a.m. in New York trading.
The company is on track to underspend its full-year capital projects budget by $1.5 billion, or almost 8 percent. During the first six months of 2017, the company shelled out $8.9 billion; at that pace, Chevron would ultimately spend $17.8 billion for the year, less than its $19.3 billion goal.
Exxon Contrast
Chevron's results followed Exxon Mobil Corp.'s 7-cent miss from analyst earnings on its second-quarter report. Exxon shares fell the most in almost a year after the biggest U.S. explorer reported second-quarter net income of $3.35 billion, or 78 cents a share, compared to $1.7 billion, or 41 cents, a year earlier.
While analysts had expected Exxon's production from oil and gas wells to climb 1.5 percent to 4.015 million barrels, based on the average estimate, they dropped by almost 1 percent to the equivalent of 3.922 million barrels a day, according to the company's statement.
Meanwhile, European drillers including Royal Dutch Shell Plc and Total SA reported they were moving into recovery mode following the worst oil-market rout in a generation, churning out cash and chopping debt.
The jump in global crude prices earlier this year that spurred optimism that the worst was over has given way to renewed pessimism that world markets will be awash in excess oil for years to come. A key driver of the gloom has been ample production from U.S. shale producers who have learned to eke out profits even at lower prices.
Brent crude, the international benchmark, averaged $50.79 a barrel during the period, an 8 percent increase from a year earlier, according to data compiled by Bloomberg. But since the end of the second quarter, prices have dipped as low as $46.11, prompting some explorers to slash drilling budgets this week.
To contact the reporter on this story: Joe Carroll in Chicago at jcarroll8@bloomberg.net. To contact the editors responsible for this story: Reg Gale at rgale5@bloomberg.net Susan Warren.
Generated by readers, the comments included herein do not reflect the views and opinions of Rigzone. All comments are subject to editorial review. Off-topic, inappropriate or insulting comments will be removed.