BLOG: Drilling Consultant Believes Reported Layoff Numbers Too Low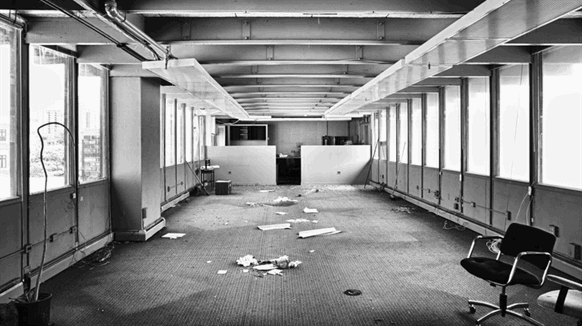 The devastation in the form of industry job loss due to the downturn may be higher than reported, says a pair of industry professionals.
The last time Rigzone reported global layoff numbers due to the oil and gas industry's downturn was Feb. 2017. At the time, the world had seen more than 440,000 layoffs (441,371 to be exact), according to Graves & Co., a Houston-based consulting firm.
But there's at least a couple of industry professionals who think those numbers are a bit conservative and maintain that they have numbers that are "closer to the truth."
Citing email threads with supporting sources and references, Robin A. Davies, worldwide drilling consultant; drilling supervisor and DWOC fluids specialist, said he and his friend Alan Fortune have compiled a figure of around 688,000 publicized global oil and gas layoffs since 2014. The pair also believe that nearly 1.2 million jobs have been lost globally. This number is inclusive of jobs lost in other affected industries/countries (430,414) due to the domino effect of the oil price collapse.
Further, they looked at bankruptcies and voluntary liquidations as well. Their tallies reveal 413 companies reported oil and gas-related bankruptcies due to the downturn, with an estimated debt of $124.1 billion (US).
He based the numbers, which he says are far more closer to the actual global situation than what has been reported by numerous media outlets, considering several variables, some being:
Terminations where numbers, innocently or deliberately, do not reach thresholds for reportable quotas stipulated by governments (e.g. WARN notices of 50 jobs or more)
Less frequent closures/shutdowns of solvent companies deciding to depart the oil and gas industry that may be reported, but without associated job losses
Lack of conveniently accessible unemployment data for countries like China, India and Russia – which to some extent may be the result of language barriers, culture and/or politics
No numbers for such people who are living in oil-rich war zones like Libya, Syria, Turkey and Iraq
Small company layoffs whose bad news may only make a local newspaper or not be reported at all
Many bankruptcies that are publicized, but too often without any discussion of their associated job losses
Restructuring of companies by major shareholder agreement to avoid actual bankruptcy filings
Generated by readers, the comments included herein do not reflect the views and opinions of Rigzone. All comments are subject to editorial review. Off-topic, inappropriate or insulting comments will be removed.