AECOM to Lead Permitting for Monkey Island Project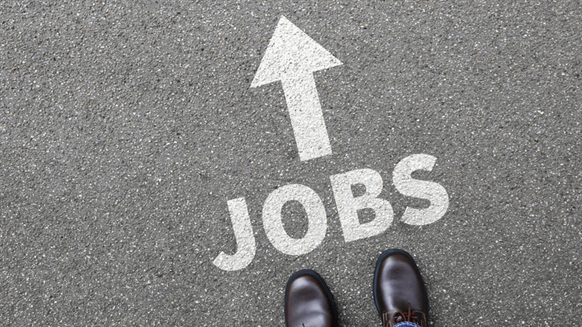 Final investment decision for Monkey Island LNG anticipated in late 2020.
AECOM will coordinate the environmental analysis and engineering services for the Monkey Island LNG Federal Energy Regulatory Commission (FERC) Pre-Filing review process and application, the consulting firm announced Tuesday.
"AECOM's Technical Practice Network and experience with impact assessment and permitting LNG facilities and natural gas pipelines on the Gulf Coast are a significant asset to our project team," said Scott Ray, Monkey Island LNG's president for engineering and construction in an AECOM statement. "We look forward to working with this talented organization to successfully and efficiently complete the FERC permitting process."
FERC is the siting and construction authority for Monkey Island LNG's 15.75 million tons per annum LNG export facility, slated for a 246-acre site on Monkey Island in Cameron Parish, La. AECOM stated that it completed the project site's Phase 1 environmental study and will support the project from its offices in Houston, Texas, and Baton Rouge and New Orleans, La. According to Monkey Island LNG, the $6.5 billion LNG export terminal would offer access to global customers from a deepwater port site on the Calcasieu Ship Channel approximately 2 miles inland from the Gulf of Mexico.
"We are excited to work with Monkey Island LNG on this world-scale LNG facility, and we look forward to a successful project," noted Michelle Council, AECOM's executive sponsor.
"Incorporating AECOM's environmental and LNG expertise with our Monkey Island LNG technical team will instill confidence with key customers and investors in our project," according to Greg Michaels, Monkey Island LNG's chairman and CEO. "This choice aligns with our corporate commitment to selecting industry-proven technologies and contractors, such as Air Products & Chemicals Inc. and TechnipFMC, to develop this great clean-energy project."
Headquartered in Houston, Monkey Island LNG expects to reach its final investment decision regarding the Louisiana facility in the fourth quarter of 2020. The company said the LNG terminal, which would boast pipeline access to Henry Hub and Haynesville Shale natural gas supplies, would create more than 2,000 direct construction jobs and 200-plus permanent local jobs.
Generated by readers, the comments included herein do not reflect the views and opinions of Rigzone. All comments are subject to editorial review. Off-topic, inappropriate or insulting comments will be removed.