India Approves Creation of State Oil Giant in $4.6 Billion Deal
by Bloomberg
|
D. Chakraborty, S. Sundria & A. R. Chowdhury
|
Wednesday, July 19, 2017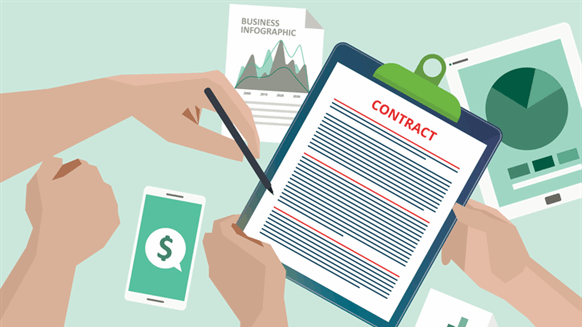 India approves the sale of a $4.6B stake in refiner Hindustan Petroleum Corp. to the country's biggest oil and gas explorer, according to a person with knowledge.
(Bloomberg) -- India approved the sale of a $4.6 billion stake in state-run refiner Hindustan Petroleum Corp. to the country's biggest oil and gas explorer, according to a person with knowledge of the decision.
The move fulfills a plan, first outlined in February, to create an Indian oil giant through consolidation and mergers, forming a company comparable with international rivals that could weather crude-price volatility. Bringing HPCL into its fold will make Oil & Natural Gas Corp. the nation's No. 3 refiner after Indian Oil Corp. and Reliance Industries Ltd.
"This deal will make both ONGC and HPCL stronger as the benefits of synergy are huge," ONGC Chairman Dinesh Kumar Sarraf said in a phone interview on Wednesday. "It will add value to shareholders of both companies."
The cabinet backed the plan to sell the government's 51.1 percent holding in HPCL to ONGC, the person told reporters, asking not to be identified because the information isn't public. The stake is valued at about 299 billion rupees ($4.6 billion), based on Wednesday's closing stock price.
That's more than 40 percent of the 725 billion-rupee target in India's asset disposal plan for the fiscal year to March 2018. Prime Minister Narendra Modi's administration received 462.47 billion rupees from divestments last fiscal year, exceeding its goal.
The HPCL stake sale is unlikely to trigger an open-offer rule as the government's holding is being transferred to another state-run firm. Under India's takeover code, if a company acquires more than 25 percent of another listed entity, it has to make an open offer to buy at least 26 percent more.
Spending Plans
ONGC is running low on funds as it has raised spending amid a decline in costs for exploration services and equipment. The acquisition may threaten some of its near-term investments including a plan to revive a long-delayed project aimed at cutting the nation's energy imports.
Apart from a proposed $4.5 billion investment in its oil and gas blocks this financial year, ONGC plans to spend a further $1.2 billion to acquire Gujarat State Petroleum Corp.'s stake in a block off India's east coast.
The company had surplus cash of 130.14 billion rupees as of March 31, down from 246.9 billion rupees a year earlier, according to an exchange filing.
"We have chalked out a funding plan and that would include a portion of debt as well," Sarraf said, without giving details. He also said that the deal won't affect any other ONGC investments.
To contact the reporters on this story: Debjit Chakraborty in New Delhi at dchakrabor10@bloomberg.net; Saket Sundria in Mumbai at ssundria@bloomberg.net; Abhijit Roy Chowdhury in New Delhi at achowdhury11@bloomberg.net. To contact the editors responsible for this story: Pratish Narayanan at pnarayanan9@bloomberg.net James Herron, Alaric Nightingale.
Generated by readers, the comments included herein do not reflect the views and opinions of Rigzone. All comments are subject to editorial review. Off-topic, inappropriate or insulting comments will be removed.