First Signs of Oil Market Rebalance Are Showing in New York
by Bloomberg
|
Laura Blewitt
|
Friday, July 14, 2017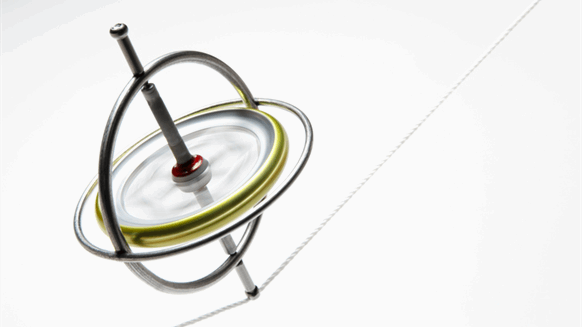 New York gasoline traders have figured out something the rest of the oil world is dying to know how to do: balance the market.
(Bloomberg) -- New York gasoline traders have figured out something the rest of the oil world is dying to know how to do: balance the market.
Mid-Atlantic gasoline supplies are now more than 5 million barrels lower than year-ago levels, an impressive decline considering stockpiles in the region swelled to 42.3 million in February -- the highest level in government records going back to 1990.
"East Coast importers are being much more disciplined in terms of their purchases, mindful of avoiding a replay of the supply glut we saw last summer," said Matt Smith, ClipperData LLC's director of commodity research.
This time last year, gasoline futures traded on the New York Mercantile Exchange signaled the East Coast gasoline glut wasn't going anywhere as August futures were cheaper than September for the first time in eight years. That spread is back to its typical backwardated structure this July, which is a relief to suppliers ready to flip their tanks to winter-grade fuels.
Total U.S. gasoline demand slowed in the first three months of this year after reaching a record high 9.66 million barrels a day in June 2016. This trend finally reversed in April as consumption rose 0.1 percent from the prior year.
Much More Disciplined
The drop in year-on-year gasoline imports is predominantly due to lower volumes arriving from Europe, Smith said. Those supplies are staying home instead or heading east to Asia where more profits can be made.
"We're looking at the demand side of things to see, perhaps, if that could be the catalyst that starts us moving towards rebalancing -- albeit at a slow pace," Smith said.
Domestic supplies to the region that typically flow by pipeline from the U.S. Gulf Coast have also been smaller this year, said Sam Margolin, lead analyst at Cowen & Co. Gasoline made by Gulf Coast refiners has been pulled away instead by Latin American countries like Mexico and Venezuela that have struggled to keep their own plants running.
"As long as the refineries remain out in Latin America, there's going to be that competing demand in the export market, so that really goes a long way," he said by phone from New York.
That pull made demand to ship fuels to the East Coast on the country's largest gasoline conduit, the Colonial Pipeline, less than its 1.3 million-barrel-a-day capacity for the first time since 2011 last month.
To be sure, the tanks are not dry, and supplies are still hovering above the five-year average in the mid-Atlantic. This spring was also a heavy maintenance season for U.S. refiners, Margolin said. That means they won't need as much time in the fall and utilization rates could climb as temperatures cool.
"We have gasoline tankage to offer in New York Harbor that has not yet been contracted," said Ernie Barsamian, chief executive officer of The Tank Tiger, an oil storage brokerage. "So to me it means they aren't stuffed to the gills."
To contact the reporter on this story: Laura Blewitt in Houston at lblewitt@bloomberg.net. To contact the editors responsible for this story: David Marino at dmarino4@bloomberg.net Mike Jeffers, Tina Davis.
Generated by readers, the comments included herein do not reflect the views and opinions of Rigzone. All comments are subject to editorial review. Off-topic, inappropriate or insulting comments will be removed.