What's It Take to Land a Job as a Petroleum Engineer?
by Rigzone Staff
|
Friday, July 14, 2017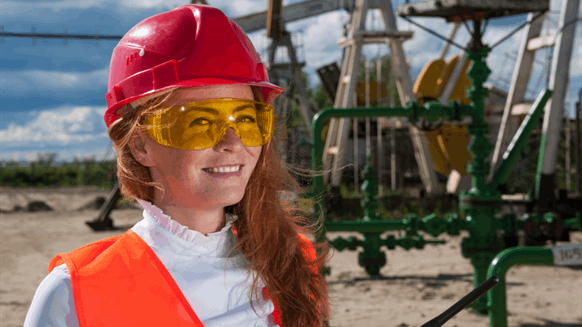 Rigzone speaks with the chair of the petroleum department at the University of Houston about what qualifications are needed to become a petroleum engineer.
As you're on the hunt for a job as a petroleum engineer, there are several things to consider. You'll probably want to know how much money you can make and what to include on your resume. But before any of that, you'll need to know what employers are expecting from petroleum engineers.
Jobs in petroleum engineering in the U.S. are expected to grow by an average of 10 percent by 2024, according to the U.S. Bureau of Labor Statistics, which is faster than average.
And in order to become a petroleum engineer, you'll need at least a bachelor's degree.
"Employers want graduates from an accredited university who encompass the education that covers fundamentals as well as understanding of the what's happening in the field," Mohamed Soliman, professor and chairman of the petroleum engineering department at the University of Houston, told Rigzone. "With a bachelor's degree graduate, the employer expects that the student has an understanding of petroleum engineering. And some type of internship in the industry would be really helpful."
At the University of Houston, Soliman teaches students about what's happening in the industry as well as the latest technology used.
"What they're learning is not just coming out of a book – it's real life experience and what's happening currently," he said. "It's very important that students demonstrate true understanding so they'll require little or no training to start producing. [Considering the current industry climate], employers don't have a whole lot of time to offer basic training."
For Ph.D. graduates, Soliman said employers are looking for them to research ways to make the company more money.
More than anything, job-seekers need to remain persistent, especially since multiple job offers are few and far between now.
Recent graduates, soon-to-be graduates and job-seekers who have been looking for work for a while need to remain involved in the industry in some way, said Solian, either through continuous training or getting related jobs.
Generated by readers, the comments included herein do not reflect the views and opinions of Rigzone. All comments are subject to editorial review. Off-topic, inappropriate or insulting comments will be removed.
MORE FROM THIS AUTHOR
Rigzone Staff
e-mail us at news@rigzone.com