US Said to Stymie Japan's Plan to Explore for Russian Oil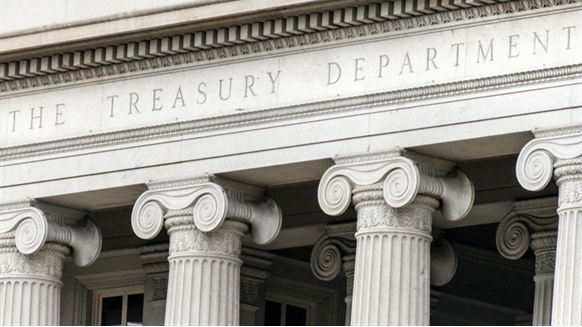 A Japanese group's plans to explore for Russian oil with Rosneft PJSC have been stymied by US intervention over sanctions, according to people.
(Bloomberg) -- A Japanese group's plans to explore for Russian oil with state-run Rosneft PJSC have been stymied by U.S. intervention over sanctions, according to people familiar with the matter.
Washington's objection to the Japanese project to explore for oil in the ocean off Russia's Far East shows the U.S. Treasury is maintaining a firm line on sanctions, even as some international companies press on with Russian energy deals. In April, the U.S. turned down a request from Exxon Mobil Corp. for a waiver to allow it to drill with Rosneft in the Black Sea.
Rosneft signed a preliminary deal with a Japanese consortium of Japan Oil, Gas & Metals National Corp., known as Jogmec, Inpex Corp., and Marubeni Corp. for offshore exploration at a license to the south west of Sakhalin Island in December, one of more than 60 agreements and memorandums signed during Russian President Vladimir Putin's visit to Japan.
However, since then the U.S. government has objected to the project, according to two people familiar with the discussions who asked not to be identified discussing a sensitive matter.
Washington's Allies
The U.S. objection to the project is based on the principle that Washington's G7 allies should not "backfill" the sanctions by allowing their companies to carry out projects that U.S. companies would be prohibited from working on. Tokyo's position is that the project with Rosneft does not represent backfilling, since the Japanese consortium was not competing with U.S. companies, according to one of the people.
As well as political pressure from its closest ally, Japan also risked falling foul of U.S. sanctions on Russia that prevent foreign companies exploring in deepwater with equipment that is 25 percent or more originated in the U.S.
The Japanese project's struggles come as U.S. lawmakers are working on new sanctions targeting energy projects in Russia. The measures were passed almost unanimously by the Senate last month, but are currently stalled in the House.
Japan's Ministry of Economy, Trade and Industry declined to comment. The U.S. Treasury Department didn't respond to requests for comment.
While the Japanese consortium joins Exxon in being frustrated by sanctions, some Chinese, Indian and European companies are pressing ahead with projects in Russia. China's Beijing Gas Group last month completed a $1.1 billion deal to buy a stake in Rosneft's Verkhnechonskneftegaz unit. Italy's Eni SpA is set to start exploration drilling with Rosneft in the Black Sea this summer, Rosneft Chief Executive Igor Sechin said in May.
Deep Water
The license area due to be explored by Rosneft and the Japanese group -- which the companies did not name but can be identified as Central Tatarsky by maps they published -- includes areas deeper than 500 feet (152 meters) -- subject to U.S. sanctions on the provision of equipment and services to Russian deepwater oil projects, the people said.
A spokesman for Inpex wasn't immediately able to comment. Marubeni and Jogmec declined to comment citing a confidentiality agreement. Rosneft also declined to comment.
Sechin said last September that Rosneft planned to carry out 2D and 3D seismic surveys at the Central Tatarsky license starting in summer 2017. The Japanese consortium had planned to use Shigen, a seismic vessel owned by the Japanese Ministry of Economic, Trade and Industry, to carry out the research, Jogmec said in a December statement. As of July 13, the vessel was off the east coast of Japan, on its way to the west coast port of Nigata, according to ship tracking data.
The U.S. intervention is a blow to Japanese hopes of converting warmer relations between Prime Minister Shinzo Abe and President Putin into economic gains. The Japanese companies said in a joint statement in December that they expected "to strengthen Japan-Russia economic cooperation through this joint project."
In the past three years, Tokyo has attempted to take a diplomatic line that supports its western allies without alienating Moscow. It imposed some sanctions on Russia in 2014 but stopped short of the wide-ranging restrictions on the financial and energy sectors that have been imposed by the U.S. and EU.
1
2
View Full Article
Generated by readers, the comments included herein do not reflect the views and opinions of Rigzone. All comments are subject to editorial review. Off-topic, inappropriate or insulting comments will be removed.