BLOG: New Study Pegs Women as 'Untapped Reserves' in Oil, Gas
by Valerie Jones
|
Rigzone Staff
|
Thursday, July 13, 2017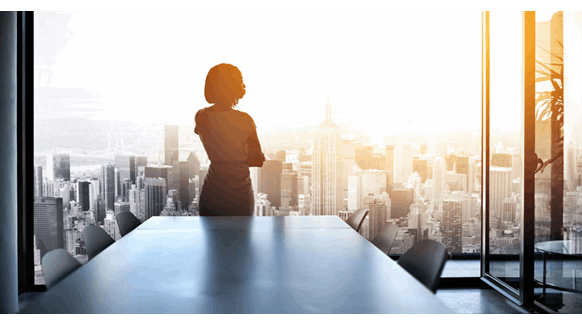 A report by Boston Consulting Group and World Petroleum Council examines gender balance at crucial stages of career development.
Women are still underutilized in the oil and gas industry. At least that's what a July 12 report by The Boston Consulting Group and World Petroleum Council suggests.
The report titled "Untapped Reserves: Promoting Gender Balance in Oil and Gas" examines gender balance at three stages of career development – entry level, mid-career and senior management. The 40-page report is full of analysis and insight from the 2,000 male and female industry professionals surveyed.
As a quick overview, here's what the stats tell us:
Women make up 38% of the workforce in major oil-producing nations, but only 22% of employees in oil and gas
Only 1% of the industry's CEOs are female
Globally, women hold only 10% of expatriate jobs
Women represent:

26% of employees at international oil companies
13% of employees at national oil companies
16% of employees at oilfield services and equipment companies
What I found of particular interest in this report is how women are represented in the oil and gas industry in mid-career.
Here's a hint: the stats aren't too positive, but also not earth-shattering. We've long been reporting on the underrepresentation of women in STEM, and subsequently, oil and gas, as well as the efforts being made to close the gender gap.
But the report holds a microscope to the issue and provides a bit of insight that other reports have not. When respondents say things like, "Our industry is extremely archaic. Change is necessary," and "It has been a male-dominated field since the beginning of time. It will take years to change that," we may need to pay attention. For what it's worth: both of those quotes were from male executives.
Mid-Career Hurdle
According to the study, there's a significant drop in satisfaction among women in regard to their career progression, usually at the 3-to-5-year mark. This is a result of:
Lack of access to job opportunities
Lack of sponsorship for career advancement
Challenge of balancing career and family
Fifty-one percent of women cited a lack of awareness of opportunities as being an obstacle over the course of their careers. Comparatively, 32 percent of men cited this as an obstacle.
The troubling thing is, as the report reveals, many job opportunities are not presented to women – even if they possess necessary qualifications – simply because of the assumption that women don't have the flexibility. When in reality, more women than men said they'd take a job in a different functional area or country or accept a lower-paying job in order to gain experience. You simply have to ask.
Lack of sponsorship was the second biggest obstacle experienced by women. Further, having senior sponsors is perceived by women as the most critical requirement to advance to senior management (69 percent). Just 47 percent of men held the same view. Numerous industry professionals have agreed that sponsorship, not just mentorship, is vital to career progression.
There's an age old question of whether or not women can truly have it all – a thriving, successful career and a family. It's been proven that they can. But timing is important.
Women who have children and are in mid-career may find it challenging. As the report states, turning down an appointment at an inflection point in one's career can preclude further advancement. Simply put, say "no" once and you may never get asked again. But this goes for both men and women in the workplace.
Senior executives recognize the challenge and many companies have tried to address it by instituting policies – maternity and paternity leave, leave of absence and flextime programs – but, the report shows that utilization of these policies is quite low among employees.
As the industry moves toward more digitalization of the oilfield and robotics process automation, there is an opportunity to attract young people, including young girls, to oil and gas, an industry many of them find unappealing. But it's more than just attracting young women into STEM. That's the first step. Retention should then be the focus. Why? Because employers have stated time and again that diversity of thought increases company success. And addressing this issue at the mid-career level is important because otherwise, it will perpetuate the lack of women at the senior level in oil and gas.
Generated by readers, the comments included herein do not reflect the views and opinions of Rigzone. All comments are subject to editorial review. Off-topic, inappropriate or insulting comments will be removed.
MORE FROM THIS AUTHOR
Valerie Jones
Senior Editor | Rigzone