IEA Less Confident on Oil Rebalancing as OPEC Supply Rises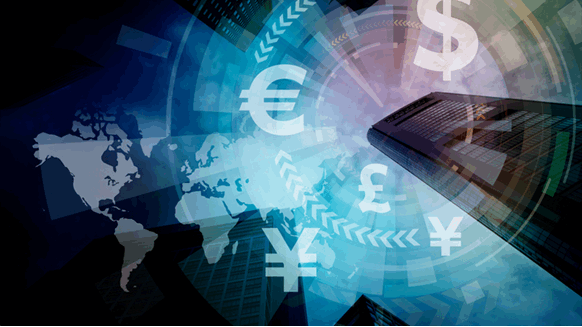 The rebalancing of global oil markets has become less certain, with OPEC production rising and little evidence that bloated stockpiles are shrinking as expected, the IEA says.
(Bloomberg) -- The rebalancing of global oil markets has become less certain, with OPEC production rising and little evidence that bloated stockpiles are shrinking as expected, the International Energy Agency said.
While world demand is climbing faster than initially estimated, OPEC's implementation of the supply cutbacks needed to clear the inventory surplus has faltered to its lowest level since the group began in January, the Paris-based agency said. That's a change from two months ago when the IEA said the " rebalancing is here" and was accelerating in the short term.
"We need to wait a little longer to confirm if the process of rebalancing has actually started in the second quarter," said the IEA, which advises most of the world's major economies on energy policy. The agency's supply and demand estimates suggest fuel inventories should be shrinking steadily but "for now, actual stocks numbers do not support this picture."
Oil prices have lost about 16 percent in New York this year on signs that supply curbs by the Organization of Petroleum Exporting Countries and Russia aren't deep enough to eliminate a glut built up during three years of over-production. The initial price boost from the agreement on the cutbacks last year also encouraged more output from shale-oil drillers in the U.S., further diluting OPEC's efforts.
The IEA's global supply and demand estimates suggest oil stockpiles should have declined at a rate of 700,000 barrels a day in the second quarter, but it's uncertain whether that actually happened, the agency said. Currently available data indicate that over the first half of the year inventories in developed nations actually increased by 215,000 barrels a day.
Shrinking or Expanding?
By OPEC's own measure of the efficacy of its supply cuts -- the size of stockpiles relative to the five-year average -- there are some signs of success. Inventories were 266 million barrels above their five-year average at the end of May, down from 300 million in April. Developed-nation stockpiles fell in May, a month when they typically increase, while the historical average is rising after years of oversupply.
The rebalancing is being aided by strength in fuel consumption. The IEA raised estimates for global oil demand growth in 2017 by about 100,000 barrels a day to 1.4 million a day, the strongest in two years. Consumption surged by 1.5 million a day in the second quarter compared with a year earlier amid surprising resilience in developed nations, and will average 98 million barrels a day for the full year.
Rising production from OPEC is threatening that progress, the IEA warned.
The group's output climbed last month to the highest level this year as members exempt from the agreement to cut -- Nigeria and Libya -- pumped more and others slipped in delivering their promised cutbacks. Iraq's adherence dropped to 29 percent. Total OPEC production rose 340,000 barrels a day in June to 32.6 million a day.
For a detailed breakdown of the recovery in OPEC's oil production, click here.
That left the organization's rate of compliance with its promised curbs at 78 percent, for the first time worse than that of its 10 non-OPEC partners, at 82 percent.
The "hefty" declines in oil stockpiles projected for the second half of this year may be tempered if Libya is able to sustain its output recovery and Nigeria makes further advances, the agency said.
"Our balances suggest stocks will fall steadily in the second half if OPEC maintains its current output cuts, although rising production from Libya and Nigeria is complicating the picture," the IEA said.
U.S. oil futures slipped 33 cents to $45.16 a barrel on the New York Mercantile Exchange at 12 p.m. London time.
To contact the reporter on this story: Grant Smith in London at gsmith52@bloomberg.net. To contact the editors responsible for this story: James Herron at jherron9@bloomberg.net John Deane.
Generated by readers, the comments included herein do not reflect the views and opinions of Rigzone. All comments are subject to editorial review. Off-topic, inappropriate or insulting comments will be removed.