Report: For Now, NOC Refiners Winning the Digital Maturity Race
by Matthew V. Veazey
|
Rigzone Staff
|
Tuesday, July 11, 2017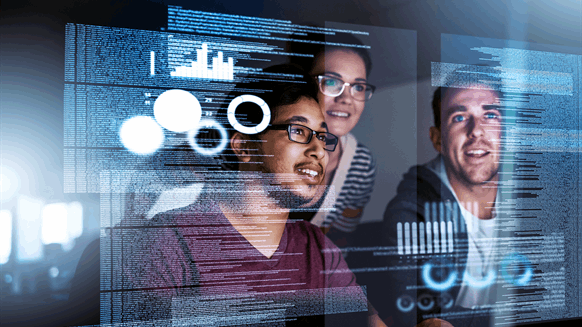 Now's a good time for refiners to adopt digital technologies, report's author tells Rigzone.
New research from Accenture reveals that nearly two-thirds of refiners plan to spend more on digital technologies in the next three to five years. However, the professional services company's 2017 Connected Refinery research, which surveyed more than 200 refining professionals worldwide, also found that digital is still not a top priority for refiners when it comes to plant investment.
"The time to act is now," Tracey Countryman, managing director of Accenture's Asset and Operations Services unit, said of the need for refiners to accelerate their adoption of digital technologies. "For the first time in a long time, refining has seen decent to what could even be considered good margins, but this will not continue forever."
Countryman also said that various trends – retiring talent, attracting new talent, increasing license-to-operate pressures and asset constraints brought on by crude mix complexity – heighten the urgency to act.
"(D)igital should be looked at as a viable and feasible investment area to support objectives relating to refining margin maximization for many years to come," she noted.
In her recent conversation with Rigzone, Countryman also stated that national oil companies (NOCs) have taken the lead in refining digitalization but their international oil company (IOC) peers are catching up. Read on to find out more about the NOC-IOC digitalization race and other findings from the Accenture survey.
Rigzone: Are you surprised that NOCs, rather than their private-sector peers (IOCs), have been more proactive in terms of digital maturity?
Tracey Countryman: Accenture is working on refining projects with both IOCs and NOCs and we see a real focus across the entire segment of downstream companies. Given our observations across NOCs, IOCs and Independents, I was slightly surprised that NOCs are ranking themselves as more digitally mature by almost twofold, when compared to their peer group. Our Connected Refinery research shows that while most refiners (89 percent) consider themselves to still be digitally immature, NOCs ranked themselves significantly higher – with one in five indicating digital maturity. NOCs also indicated that they are currently spending 20 percent or more on digital technologies than they were a year ago, compared to IOCs at 12 percent.
I think one of the reasons behind this could be related to the fact that NOCs are the predominant investors right now in building new refineries. As such, they are looking to leverage the latest digital solutions and avoid creating the same disparate systems across operational technology (OT) and information technology (IT) that exist in brownfields today. This allows them to explore and design to-be solutions, then retrofit back to their legacy plants in the future.
Rigzone: Are you seeing signs that private-sector refiners are catching up?
Countryman: The survey did show that over the next three to five years, 30 percent of IOCs and 24 percent of independent refiners plan to spend significantly more (20 percent-plus) on digital – which is equal to or more than the NOCs are planning to spend in the same period.
Therefore, I don't believe it is a matter of "if" they will catch up, but "how quickly". All refiners have the same priority – to maximize margin through either better feedstock mix, increased throughput more reliably from existing assets, reduced operating costs, and creating a safer work environment. In the research, refiners acknowledged the benefits of digital, yet I believe that, in this particular industry segment, companies are "cautiously optimistic" of digital solutions, due to the high-risk nature of production operations – the deployments will be thoughtful and targeted.
The top two reasons for not deploying digital were cost and lack of strategic digital direction. So, to move forward and capture capital for digital investments, digital conversations need to become more strategic in nature and prompt leadership "belief" that this is imperative for future competitiveness. IOCs, independents and NOCs alike are shaping their digital strategies, roadmaps, use cases – differentiation will occur with those who execute extremely well to capture the value on the table.
Rigzone: What are some challenges associated with boosting digital maturity, and how can they be mitigated?
Countryman: Digital transformation challenges are not unlike those associated with other business transformation programs in that, at the core, it is about the people and the ability to lead them effectively through a change program. Years of doing work in one way and with a certain business process will and should be challenged. For example, some processes will disappear, some will be done by robots, some will be moved off site, and others completely re-engineered. For a highly engineering-centric culture, such as you find in a refinery, the challenge will be getting people to trust new data models, try new processes, and adopt a new way of working. The focus must be on delivering business value quickly and minimizing operational risk. It is a new type of experience for the end user than other major IT projects.
1
2
View Full Article
Generated by readers, the comments included herein do not reflect the views and opinions of Rigzone. All comments are subject to editorial review. Off-topic, inappropriate or insulting comments will be removed.