Top 10 Highest Paying Oil Jobs for Graduates
by Andreas Exarheas
|
Rigzone Staff
|
Friday, July 07, 2017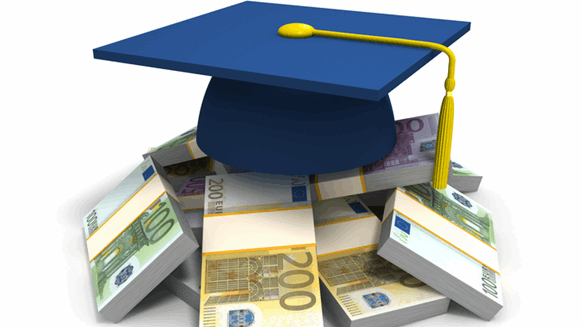 Rigzone outlines the top paying oil jobs for grads.
College students and recent graduates ranked a positive work environment in an energy firm marginally higher than having a competitive salary, according to Rigzone's inaugural Ideal Employer Survey.
As such, Rigzone has decided to outline a few of the top paying oil jobs for workers at the graduate level.
The following figures were taken from the inaugural Global Energy Talent Index report, constructed by Airswift and Energy Jobline, which offers a range of market intelligence for the energy industry.
Project Manager: Graduates that manage to secure a position as a project manager can expect to earn $30,004 per year, which is almost $7,000 more than the lowest paying graduate job in the industry (welder).
Finance Manager: At the graduate level, one can expect to earn $30,005.
Construction Engineer: At the graduate level, one can earn $30,330. This compares to a wage of $64,230 at senior level, $84,358 at principal level and $122,320 at director level.
Electrical Engineer: Low experience electrical engineers can make $31,138 – almost a grand more than construction engineers.
Construction Manager: At the graduate level, one can earn roughly $32,300, which is significantly higher than engineers in the same segment.
HSE Manager: One can expect to earn $33,325 per year when starting out. This figure is roughly half the amount a HSE manager earns at senior level.
Geophysicist: At the graduate level, one can make $34,340. However, wages are capped around $108,870 at the director level.
Reservoir Engineer: Professionals at the graduate level can expect to earn $37,450.
Drilling Engineer: Graduate drilling engineers are the runners up on this list, banking a respectable $44,800.
Drilling Supervisor: The top earning position at graduate level is the drilling supervisor. People in this position can expect to make $47,560 per year, with senior level earnings are at $86,560 and director make $130,128.
Generated by readers, the comments included herein do not reflect the views and opinions of Rigzone. All comments are subject to editorial review. Off-topic, inappropriate or insulting comments will be removed.
MORE FROM THIS AUTHOR
Andreas Exarheas
Editor | Rigzone