BLOG: Are Northeasterners Really So Anti-Pipeline?
by Matthew V. Veazey
|
Rigzone Staff
|
Thursday, July 06, 2017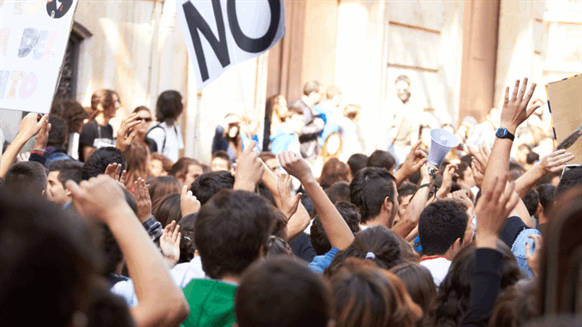 Findings from new survey challenge common perception.
As Forbes recently reported, the U.S. Northeast is slated to gain significantly improved access to Marcellus and Utica natural gas supplies via nine pipeline projects that should begin service through 2020.
That's good news for a region that increasingly relies on natural gas to generate its electricity. According to New England's independent system operator, the region's gas-fired electricity capacity has surged from 18 percent in 2000 to 45 percent this year. By 2025, that figure is expected to hit 56 percent with the retirement of older nuclear and oil- and coal-fired power stations.
Matthew V. Veazey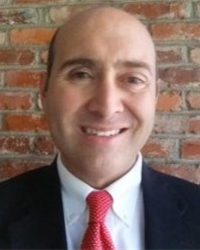 Senior Editor, Rigzone
Despite its close proximity to the Marcellus and Utica shale formations, New England currently sources much of its natural gas from the Caribbean via something that's become rather quaint since the onset of the shale revolution: a liquefied natural gas (LNG) import terminal in the United States. Shipping domestically produced natural gas via pipelines is cheaper than importing LNG, but stiff government regulatory hurdles and strident opposition from "green" activists have limited pipeline companies' progress in expanding gas infrastructure in the region. Two such growth projects that have been targets of pipeline opponents include the Access Northeast and Constitution projects.
Bridging a 'Knowledge Gap'
A recent survey by the Consumer Energy Alliance (CEA) casts doubt on the notion that opposition to pipeline growth in the Northeast is far, wide and deep. Some conclusions from CEA's poll of more than 500 voters in Connecticut, Massachusetts, New Hampshire and New York include:
97 percent of respondents believe having affordable, reliable energy is important for the region's families and businesses
92 percent agree that maintaining and delivering adequate supplies of affordable fuels is a necessity
88 percent agree that having sufficient natural gas supplies is important in keeping electricity and home heating affordable and reliable
76 percent support "generating electricity using natural gas and fuels"
58 percent approve of "expanding pipelines to deliver transportation fuels for consumers and markets"
"The truth is, as this polling shows, people recognize the need for pipelines and support the maintenance and expansion of our energy infrastructure," Brydon Ross, CEA's vice president for state affairs, told Rigzone. "The region needs additional supply to help alleviate issues on high demand days and address the area's exorbitant residential and industrial electricity costs – which are the highest in the continental U.S."
Commenting that states in the Northeast are seen as "unfriendly territory for energy development of any kind," Ross contends the anti-industry forces enjoy a lopsided – but hardly insurmountable – advantage.
"In reality, it's a small but very influential set of opposition voices that are setting and determining the economic future and trajectory for an entire state and region," he said. "At the end of the day, the polls are confirming what we all intuitively know – we need this critical infrastructure and the public not only wants it maintained but expanded."
Ross also sees the divide between perception and reality as a symptom of a "larger public education issue" tied to understanding of energy.
"There's a knowledge gap in understanding how pipelines and midstream infrastructure are critical to delivering the energy we need to power and run every facet of our lives," he explained. "Without pipelines and infrastructure, prices go up. It's a very straightforward situation, but the media and a small group of very vocal activists are often providing incorrect or deliberately misleading information."
How can proponents of pipeline infrastructure projects shrink this knowledge gap? For starters, CEA maintains a pipeline-focused space on its website that features relevant information. However, Ross contends that pipeline companies need to proactively inform various stakeholders.
"Perhaps the best way to expand support and understanding for pipelines is to simply go out and communicate with people in an easy-to-understand, jargon-free manner," he said. "The rise of the professional protester has really changed things across society. It is important for the industry and public officials to make sure there is readily available and fully transparent information about energy, energy products and the important roles they play in our lives each and every day."
Not So Fast?
Another keen observer of the Northeast pipeline conflict articulates a less promising outlook.
"I don't see any signs that opposition to new pipe projects is abating," said Colette Breshears, product manager for Infrastructure Intelligence with Genscape. "In fact, I see a large potential for opposition in the region to increase. The growing disenfranchisement of environmentally conscious people with the current political climate, combined with the wide coverage of the Dakota Access Pipeline protests, has reinforced the ranks of pipeline opposition groups."
1
2
View Full Article
Generated by readers, the comments included herein do not reflect the views and opinions of Rigzone. All comments are subject to editorial review. Off-topic, inappropriate or insulting comments will be removed.