The Rigzone Interview: Oil, Gas Goes Digital for Safety, Speed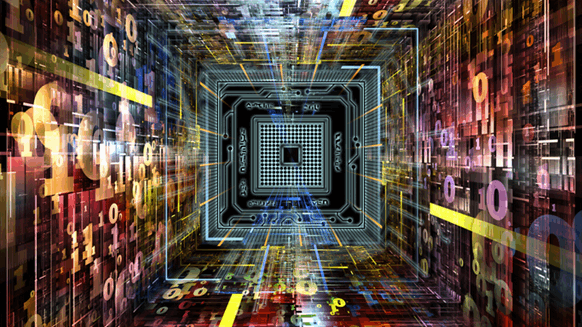 The next wave of digital technology in the oil and gas industry will likely move from maximizing production to maximizing efficiency, EY expert tells Rigzone.
Although much of the use of digital technology in the oil and gas space is in automating back-office processes, companies are moving toward taking it to the field for the sake of safety and efficiency.
Fay Shong, Energy and Digital Strategy Partner at EY told Rigzone the digitalization phenomenon has transformed the way companies manage their mid- and back-office processes. Recognizing the broad efficiency, companies are now looking at ways to apply digitalization elsewhere.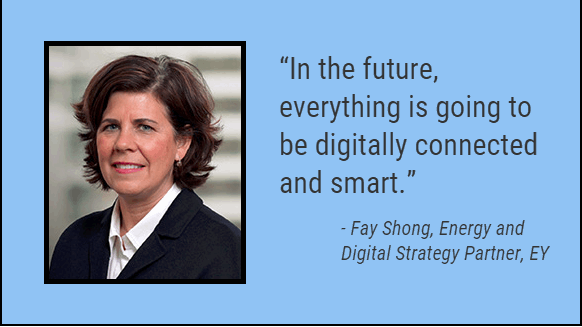 Rigzone: What's been the approach of oil and gas companies toward automating their processes?
Shong: In the past, where the all oil and gas companies have invested was in maximizing production. Seismic technologies have really transformed the ability to find and extract oil in hard-to-find places or even onshore with the fracking phenomenon. Most of digital technology in operations has been underground. From here forward, we believe it's going to move aboveground.
Rigzone: Why change now?
Shong: At lower crude prices, the trend is moving away from just maximizing the production coming out of the ground to being able to produce that efficiently at lower cost points. At $100 oil, you have a lot of opportunity to produce at that level. When the price is $50 oil, to make that profitable, you need new digital technologies to do that efficiently.
What's really critical and pivotal today is that the cost of technology has dropped by 90 percent over the past 10 years. This idea that the cost of technology has come down 90 percent, and for $5 to $10, you can make a piece of equipment 'smart.' All of the things that your phone can do are driving this next round of investment.
Put a sensor on equipment and monitor, predict when it's going down. Put a sensor on a crude platform and monitor the composition of the crude coming off of it. We believe the cost of digital technology has become so inexpensive that in the future, you won't even have to legitimize an investment. In the future, everything is going to be digitally connected and smart.
Rigzone: Did the downturn have anything to do with the pivot toward digitalization?
Shong: I do believe that. What happened was – because companies were just producing, at really high rates, $100 oil – what they weren't doing was being efficient. Our research shows the oil and gas industry has the lowest return on assets. It's only 7 percent. It's the lowest of any industry – that was even during a period of really high crude prices, during $100 oil.
A typical return on assets should be 12 percent, in the double digits. The low return on assets, we believe, is an impetus towards digital technology. The cost of technology is driven down by innovation, better science, the industrial internet – all of those things converging.
Rigzone: Does all of this mean the big rooms filled with computers and people will no longer be necessary?
Shong: No, one of the big aspirations in the industry – remote operations, you can call it whatever you want – but there is a vision in the industry that in the future, you might have zero people on a platform or you'll have zero people in a refinery, and it's all done remotely. If you can put sensors inside a refinery, inside a platform and get a sense of how it's operating. You can visualize it, you can see it, you can automate work to be done – that is a few years out – but you can do everything remotely. You save costs because it's cheaper. It's safer because you take the people out.
1
2
View Full Article