Deal Of The Month: EQT, Rice Energy Merge in Mega Marcellus $6.7B Gas Deal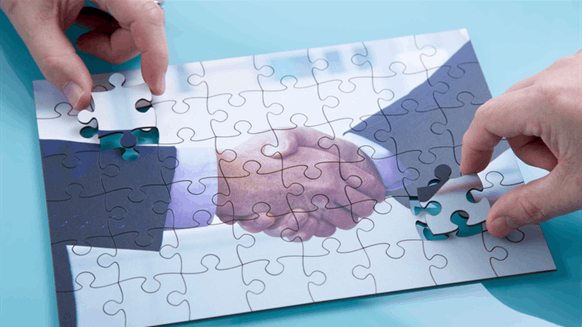 The EQT Corp, Rice Energy mergers creates the largest gas producer in the United States.
The synergies that make EQT Corp.'s acquisition of Rice Energy rich in opportunity will also be evident in the company's midstream business, EQT management said announcing the deal on June 19.
Most of the acquired acreage is contiguous with the EQT's current assets, and the company expects a 50 percent increase in average lateral lengths for future wells in Pennsylvania, where the Marcellus is a leading natural gas resource. The combined company will have an estimated 670,000 core Marcellus acreage, as well as 616,000 core Utica acreage.
"This same land synergy also complements the infrastructure footprint of EQT Midstream Partners, where growth opportunities are expected through drop-downs and additional organic projects," EQT CEO Steve Schlotterbeck in a statement.
The transaction makes sense strategically, said David Tameron, Wells Fargo senior analyst, in a note to investors.
"New EQT CEO [Sclotterbeck] is making his mark consolidating the play and the economic and strategic rationale for EQT remains strong in our view while creating the largest gas producer in the U.S.," Tameron said.
Potential risks to success of the deal would be sustained commodity price weakness and the failure of exploration upside opportunity to materialize, Tameron said.
During the last 18 months, EQT has added more than 485,000 acres to its development portfolio. Schlotterbeck said the company will shift its focus from asset acquisition to integration. Analysts at Mizuho said in a report that EQT could raise $1.3 billion by dropping down Rice's midstream assets into EQT Midstream Partners.
"EQT appears to be empire building," Mizuho said.
Monetization of Rice's midstream assets is in line with forecasting at R.W. Baird & Co. In October 2015, analysts there said the sector would benefit from simplification, consolidation and self-reliance. Since that time, several midstream companies have merged or announced structural changes aiming for simplification.
"We expect continued consolidation and simplification as the sector rationalizes its securitization and capitalization to growing volumes offset by anemic hydrocarbon pricing," Baird said.