Kemp: US Shale Producers Are Drilling Themselves into a Hole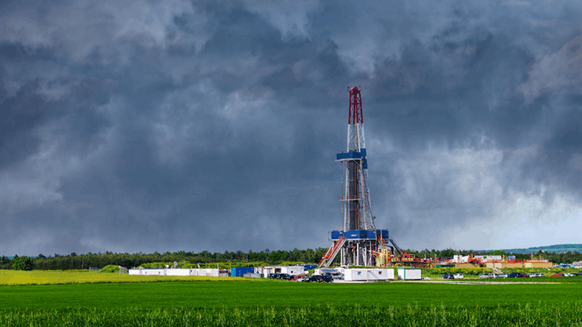 Drilling and production are rising. Prices are declining.
Pioneer has been praised by equity analysts for its active hedging programme that aims to protect cash flow from short-term volatility in oil prices.
But the company reported losses (negative net income) of $273 million in 2015 and $556 million in 2016.
Pioneer reported a further loss of $42 million in the first quarter of 2017, despite the substantial rise in oil prices compared the same period a year earlier.
Continental lost $354 million in 2015 and $400 million in 2016 before just about breaking even with net income of less than $0.5 million in the first quarter of 2017.
EOG Resources, another prominent producer, reported a loss of $4.5 billion in 2015 and $1.1 billion in 2016 before turning a small profit of $29 million in first quarter 2017.
Since the first quarter, WTI prices have fallen by more than $3.50 per barrel, or 7 percent, from an average of $51.78 in January-March to just $48.14 in April-June, intensifying pressure on shale producers even further.
Many shale firms have hedging programmes that should protect them from the decline in prices in the short term, but most have hedged only a small proportion of next year's production.
The current calendar strip allows producers to lock in WTI prices at just $50 for 2018, so most are waiting for a renewed rise in forward prices.
But every week they wait, their hedging cover declines by around 2 percent, assuming they have an average hedge maturity of 12 months.
In the meantime, producers are braced for cost inflation, with the major oilfield services firms pressing for price increases by the end of the year and into 2018.
Since WTI prices peaked in late February, shale producers have added more than 150 extra rigs drilling for oil.
The rig count is up by 430 over the last 12 months even though WTI prices are now $3 per barrel lower.
But share prices for all the major producers are sliding. Pioneer's share price is down almost 15 percent since the start of the year. Continental is down 39 percent. EOG has fallen 13 percent.
Many shale producers seem to be relying on OPEC to bail them out by cutting its own output further to drive WTI prices back above $50 per barrel.
1
2
3
View Full Article
Generated by readers, the comments included herein do not reflect the views and opinions of Rigzone. All comments are subject to editorial review. Off-topic, inappropriate or insulting comments will be removed.