Ask the Careers Editor: Mentoring and Breaking into the Regulatory Field
by Valerie Jones
|
Rigzone Staff
|
Monday, June 26, 2017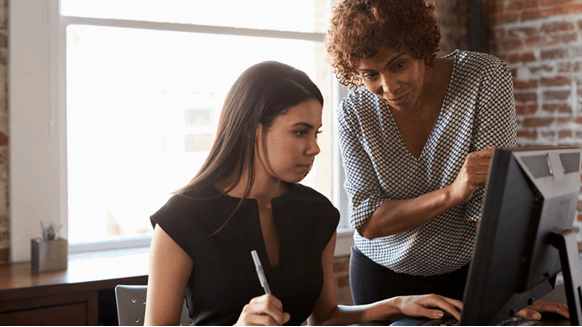 This month's installment of Ask the Careers Editor answers questions about landing a position in regulatory/compliance and determining if you'd be a good mentor.
Ask the Careers Editor is a platform in which our readers can get answers to all their employment-related questions in oil and gas. Questions are generated by readers or are common industry questions we've heard in the past. Through this series, we hope to equip you with knowledge that will help you be successful in your job search and subsequent employment.
Valerie Jones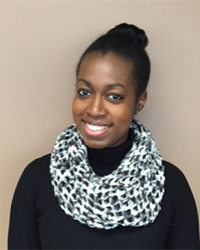 Careers Editor, Rigzone
Q: I am a senior graduating this August with a degree in Communication but I'm completely uninterested in doing anything related to that. I'm dead-set on breaking into oil and gas. Currently, I'm an intern with the Texas Railroad Commission. Do you have any advice how to leverage this internship into a compliance/regulatory analyst position with an oil and gas firm?
A: Because the Texas Railroad Commission's (TRC) oil and gas division deals with regulation of oil and gas across all sectors, be sure to soak in as much as you can in the areas related to compliance and enforcement. Keep in mind some positions are focused on safety regulatory compliance and others on environmental compliance. But any experience in regulatory compliance will be a plus for any HSE job you pursue. After conducting a quick search of available positions in compliance on Rigzone's job board, I see that some of them state in the job description that they're looking for a candidate who's experienced in laws for a certain state. Having interned at the TRC, I can assume you'll be knowledgeable of Texas laws. And with the recent drilling activity in spots like the Permian, it might be good to begin searching in those areas. Some E&P (exploration and production) companies have already posted job openings for regulatory analysts in the Permian. Since your degree will not be in the field you're applying for, be sure to detail all the work you did at the TRC on your resume. Good luck in your job search!
Q: I'm a senior project manager for an oil and gas company in Houston. Recently, I've been getting approached by new college graduates about mentoring them. I'm flattered to be asked, but before I say yes, how can I make sure that I'll be a good mentor for them?
A: It's great that you're taking these things into consideration before you agree to be a mentor. So, before you agree, ask yourself these three questions:
Am I willing and able to commit a significant amount of time to my mentee?
Do I have some commonalities with my mentee?
Do I have valuable knowledge and/or advice I can impart on to my mentee?
If you struggled to say yes to more than one of these questions, I might advise against taking on a mentor – at this time anyway. Mentor relationships – either formal or informal – require the effort of both parties. This includes adhering to time commitments, finding similar interests and ensuring the mentor is ultimately helping the mentee advance in his/her career. You should also find value in the relationship. Reverse mentoring is common these days and the younger generation of the workforce have technological skillsets that are desired in oil and gas.
If you are looking for a job in oil and gas, currently working in oil and gas or have even retired from the industry and have an employment-related question, send them to me at Valerie.Jones@rigzone.com. Please include "Ask the Careers Editor" in the Subject Line.
All responses are given in good faith. It is your responsibility to ensure any particular role or course of action is suitable to you. Rigzone does not guarantee employment of any kind. For full details of our terms under which you agree to be bound, please see https://www.rigzone.com/terms.asp.
Generated by readers, the comments included herein do not reflect the views and opinions of Rigzone. All comments are subject to editorial review. Off-topic, inappropriate or insulting comments will be removed.
MORE FROM THIS AUTHOR
Valerie Jones
Senior Editor | Rigzone