Shale 'Jedi' Who Turned Enron Reject Into Gold Builds Again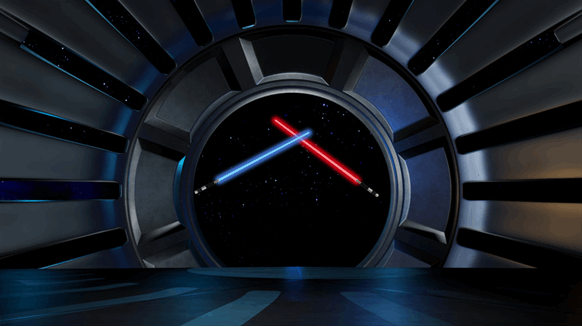 "It's 'Return of the Jedi,'" said one analyst.
(Bloomberg) -- After helping give birth to the U.S. shale boom a decade ago, Mark Papa is starting over at age 70 with a new $3.6 billion oil explorer he built from scrap amid the worst market crash in a generation.
Papa forged a reputation by building the Enron Corp. castoff EOG Resources Inc. into the fourth-biggest U.S. driller. Now, starting with a $500 million private-equity stake, he's boosted the value of Centennial Resource Development Inc. more than sixfold in under two years. The company has no debt, unheard of in the industry, and is flush with assets in one of the world's busiest oil patches.
"It's 'Return of the Jedi,"' said Irene Haas, an analyst at Wunderlich Securities who has followed Papa for years. "Because of his tremendous reputation and track record, he's able to attract quite a bit of investment."
For Papa, such a gamble is nothing new. Beginning in the late 1990s, as the industry's giants hunted for oil and gas in far-flung corners of the globe, EOG helped launch the shale boom by joining the evolving technology of fracking with sideways drilling to tap then-forlorn fields in places like Texas and North Dakota. The result: A $1 investment when Papa became CEO in 1998 was worth more than $1,800 when he left in 2013.
"It's kind of a personal challenge after EOG to see if we can have some fraction of that success with Centennial," Papa said as he sipped lemonade from a styrofoam cup in a rare interview recently at his offices in Sugar Land, a suburb 20 minutes south of downtown Houston.
Centennial was formed early last year, just as oil prices hit rock bottom at $26.05 a barrel from more than $100 in 2014. With the help of Riverstone Holdings LLC, a private equity firm where Papa is also a partner, he used a unique investment vehicle known as a special purpose acquisition company, or SPAC.
Such an investment is "really based on a lot of faith," Papa explained. "You basically just go out and raise the money and you tell investors, 'Trust me, I'm an experienced manager. You give me the money, I'll find a good E&P asset, and if I can't do it within two years, you'll get your money back.'"
Blank Sheet
Starting with a blank sheet of paper, as oil prices tumbled to their lowest point last year, Papa scribbled down roughly a half dozen wish-list ideas he'd want in his next company. They included:
* Target oil instead of natural gas
* Acquire assets in Wall Street's hottest-valued basin
* Operate where technology delivers the biggest bang for the buck
* Start debt-free
As a SPAC, Centennial first had to acquire an enticing enough asset that the original shareholders would vote to approve, and which came with a set of audited financials for at least the past two years.
Finding that was harder than he expected, Papa said. Doing a deal with a major oil company was out because they move too slow, and the clock was ticking. Once Centennial sold shares as a SPAC, he had two years to make an acquisition with the money or return the cash to investors.
Permian Candidate
Papa found his best candidate for an acquisition in the Permian Basin, the nation's busiest oilfield. Natural Gas Partners was considering spinning off assets in an initial public offering.
"We negotiated with NGP and said, 'You don't want to IPO this, you just want to sell it to us,'" Papa said. "And we did -- we convinced them."
It took some luck, he said. Analysts see it differently.
1
2
3
View Full Article
Generated by readers, the comments included herein do not reflect the views and opinions of Rigzone. All comments are subject to editorial review. Off-topic, inappropriate or insulting comments will be removed.