French Energy Minister Confirms No New Permits for Exploration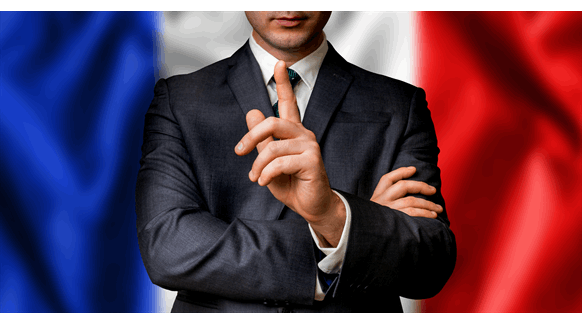 The French energy minister Nicolas Hulot confirms that there will be no new permits for oil and gas exploration in the country.
The French energy minister Nicolas Hulot confirmed Friday that there will be no new permits for oil and gas exploration in the country.
Il n'y aura aucun nouveau permis d'exploration pour les hydrocarbures, nous voterons une loi cet automne #BourdinDirect

— Nicolas Hulot (@N_Hulot) 23 June 2017
Hulot was appointed last month, following Emmanuel Macron's French presidential election win on May 7.
Macron's victory was not expected to shake up the country's oil and gas sector according to Ashurst Energy & Resources Partner Michel Lequien.
"We await further details on the proposed policies concerning the oil and gas industry, however we do not anticipate significant change," Lequien told Rigzone.
President Macron has clearly indicated that he will maintain the current ban on shale gas exploration/exploitation and the new administration will also no longer award any hydrocarbon exploration permits, whether on-or-offshore, Lequien highlighted.
Macron has also indicated that he's committed to France's COP21 undertakings, which requires, amongst other things, a movement away from fossil fuels, Lequien said.
"This also includes closing France's last coal-fired power plants within the next five years and fostering the development of renewable energies," the Ashurst representative added.
Chairman of French energy firm Francaise de l'Energie, Julien Moulin, supported Lequien's observations in this area.
"I truly believe that President Macron will continue to focus on the energy transition and is fully aware of the challenges in developing a credible path to a lower carbon future," Moulin told Rigzone.
The 'Important' Role of Domestic Clean Gas
The important role domestic clean gas is playing to help reduce emissions and support the growth of renewable energies is widely recognized by President Macron, Moulin believes.
"France narrowly avoided blackouts last winter by getting its coal fired power plants to run at full capacity and importing more gas from Russia than anticipated. This is not sustainable and does not fit with the country's efforts to reduce its carbon footprint while growing its economy," Moulin said.
1
2
View Full Article
Generated by readers, the comments included herein do not reflect the views and opinions of Rigzone. All comments are subject to editorial review. Off-topic, inappropriate or insulting comments will be removed.