Mystique of Engineering Needs to be Removed
by Andreas Exarheas
|
Rigzone Staff
|
Friday, June 23, 2017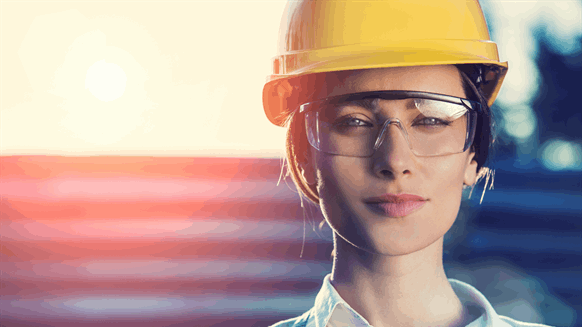 The 'mystique' of engineering needs to be removed by getting women engineers and more young male engineers to engage in schools more frequently.
The 'mystique' of engineering needs to be removed by getting women engineers and more young male engineers to engage in schools more frequently, according to Anne Taylor, Deloitte LLP vice chairman and managing partner.
"Young girls need to meet engineers, hear about their jobs and lives on more than a single career day," Taylor told Rigzone.
The Deloitte partner believes that more needs to be done to help girls understand the types of careers available to them and how an engineering degree can help them give back to society, as well as have a challenging and profitable career.
"The industry has been making important investments in PR to communicate the good it is doing in research, innovation, alternatives, and as a global citizen," Taylor said.
"Traditionally, communication about STEM careers has focused solely on 'Do you like math and science?'. Attracting girls to engineering, particularly in our industry, needs to target the values they hold," she added.
Taylor highlighted that there can be limited opportunities to work with women managers or see women role models in the oil and gas industry.
"Since some managers may not have seen many successful women in a variety of roles, in some circumstances, this can limit their vision for a woman's career," Taylor said.
"Even today, women are still pioneering in certain roles or companies in this industry," she added.
That being said, Taylor stated that the oil and gas industry is particularly welcoming to those who deliver innovation and content and, thus, more of a meritocracy than many other sectors.
"As more women have acquired technical degrees, I've watched programs to attract and advance them expand, particularly at the large companies," Taylor said.
"Just recently, I had the opportunity to speak with a group of women engineers at a large energy company and I was really pleased to see how much the group had grown – maybe 4-5 fold – from the time I spoke with them about eight years ago," she added.
Marking International Women in Engineering Day
A number of oil and gas companies have released statements in order to commemorate international women in engineering day on June 23. Listed below is a sample of these comments:
"We have a diverse workforce including female engineers working across different disciplines," Ewen Kerr, executive director of engineering and operations at Sparrows Group, told Rigzone.
"International women in engineering day is an excellent initiative that highlights career paths on offer to everyone, I am confident we will see the number of females entering engineering grow in the coming years," he added.
"It is clear that we need to continue to find ways of attracting more women into the sector," John McDonald, interim chief executive officer of OPITO, said.
"The values, interests, experience and approaches women bring to the sector can differ from those contributed by men, helping to lead our industry and its technology in new directions. We as an industry must change our cultural message to show that females represent a resource base of talent for science, technology and innovation," he added.
We're celebrating #INWED17 with one of the first women to drill in the Mediterranean: https://t.co/tXnoVB5Ssd @INWED1919 pic.twitter.com/kFK0xlfw99

— BP (@BP_plc) 23 June 2017
It's #INWED17 & we're congratulating #shellecomarathon team @Panthera2016 for inspiring womens' interest in #STEM! https://t.co/ub6dbxGy6V pic.twitter.com/xVATim8Zp1

— Shell (@Shell) 23 June 2017
Generated by readers, the comments included herein do not reflect the views and opinions of Rigzone. All comments are subject to editorial review. Off-topic, inappropriate or insulting comments will be removed.