BLOG: How Likable is Your CEO?
by Valerie Jones
|
Rigzone Staff
|
Thursday, June 22, 2017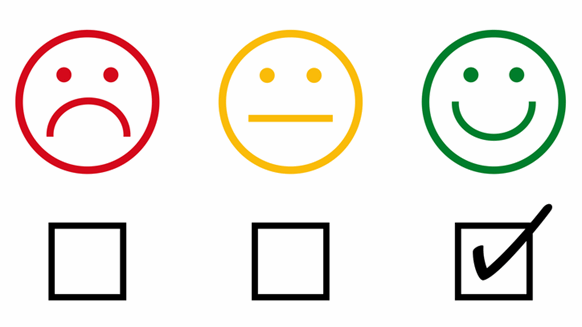 One website asked users to rate energy CEOs. Read on to see which ones are most likable.
Ever wonder how energy CEOs compare in terms of their likability? If so, you're not alone. Apparently, business insight platform Owler received the most interest among users when it came to how CEOs stack up against one another.
Enter the company's inaugural National CEO Likability Study. The methodology, explained to Rigzone by Owler CEO Jim Fowler, is essentially each CEO had to have at least 10 votes – positive or negative – to be included in the survey. Respondents can be anybody who visits the site – however, they must have a valid email. Voters can only vote for a CEO one time, though they can change their vote at any time. The responses used to launch the study were in a timeframe from January through May.
Here's a breakdown of the Top 5 CEOs in energy and utilities, according to Owler: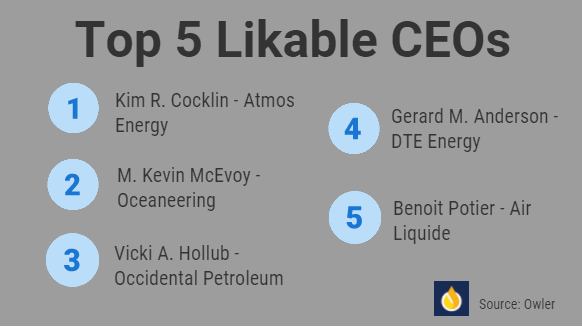 So what's the big deal about being liked anyway? Should CEOs worry more about being respected?
"With Steve Jobs, it was almost a national day of mourning when he died, but he was a legendary asshole to work for," Fowler told Rigzone. "I know two people who used to work directly for him and they said everyone that used to work for Steve Jobs, he made them cry. So as a boss, he wasn't likable, but he was unbelievable!"
Fowler offers the Steve Jobs example whenever he's asked about the importance of likability.
"I think the CEO rating is a direct reflection of the public views the company is doing," said Fowler. "Reactively, it's good for a CEO to ask, 'why am I getting rated so low' and 'what do I need to turn this around?' It just brings transparency to the marketplace."
I was curious to take a look at how this survey compared to results from Rigzone's Ideal Employer Survey – essentially, were the companies of Owler's most likable CEOs represented on Rigzone's survey of top employers?
For the most part, it seems there may be some alignment. Of the 33 energy CEOs ranked on Owler, six of their companies are ranked in the top 10 on Rigzone's Ideal Employer Survey. To note, Halliburton's CEO is not ranked, and that's because he took the position June 1, after rankings were set. Halliburton ranked number 5 on Rigzone's survey.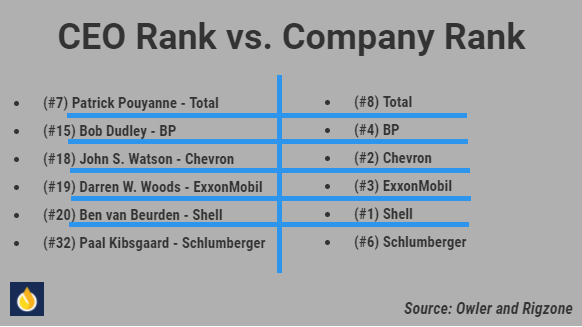 Fowler stressed that his company was not making any type of inferences about the data. Simply, it's more so "here's the raw data." It is what it is.
"We do plan on doing this CEO survey every year and we'll really start slicing and dicing the questions," he said. "We'll start looking at how employees rate their CEOs compared to what external respondents do. Once we start publishing more of these surveys, then we can start identifying and looking at trends."
Want to see if your CEO is rated? Check out Owler's study here.
Generated by readers, the comments included herein do not reflect the views and opinions of Rigzone. All comments are subject to editorial review. Off-topic, inappropriate or insulting comments will be removed.
MORE FROM THIS AUTHOR
Valerie Jones
Senior Editor | Rigzone