BP, Reliance to Revive India Investments After Eight Years
by Bloomberg
|
Debjit Chakraborty & Saket Sundria
|
Thursday, June 15, 2017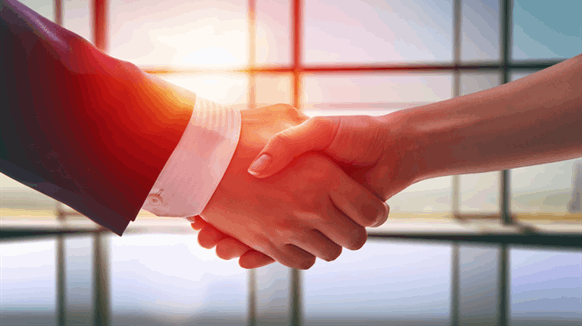 BP and Reliance Industries will invest as much as $6 billion to restart work in Indian oil and gas blocks after eight years.
(Bloomberg) -- BP Plc and Reliance Industries Ltd. will invest as much as $6 billion to restart work in Indian oil and gas blocks after eight years, in an area off the South Asian country's east coast where both companies have faced trouble boosting production.
The companies aim to develop about 3 trillion cubic feet of resources that will result in production of an additional 30 million to 35 million cubic meters a day of gas from the D6 block in the Krishna Godavari basin between 2020 and 2022, Bob Dudley, chief executive officer of BP, said in New Delhi Thursday.
BP and Reliance, which are resuscitating their partnership after coming together in 2011, have been encouraged by several government reforms, including the freedom to price and market gas. Prime Minister Narendra Modi aims to increase the share of gas in India's energy mix to 15 percent by 2020 from 6.5 percent. Oil Minister Dharmendra Pradhan said last year that the nation's deep water gas fields will attract $20 billion of investments over the next five to seven years.
"Together with Reliance I want to reinforce our commitment to working with the government to support the prime minister's call of import substitution and the development of the gas-based economy," Dudley said. The project will contribute about 10 percent of the country's projected gas demand by 2022 and can replace liquefied natural gas imports worth $20 billion.
The companies will first award contracts for work in the R-series ultra-deep water gas fields in the block, lying 70 kilometers offshore. Plans for development of the satellite and D-55 fields in the block will be submitted to the government before the end of 2017, Dudley said.
"BP and Reliance are committed to being one of India's preferred energy partners now and in the future," Reliance Industries Chairman Mukesh Ambani said.
Gas production from the KG-D6 block has fallen by more than 85 percent from its peak in 2010. Output was about 7.4 million cubic meters a day in the quarter ended March, compared with 54.5 million in the three months ended December 2010, just before BP acquired a 30 percent stake.
Reliance had initially projected peak volume of 80 million cubic meters a day from the block. It blamed the fall in production on water and sand entering the gas producing wells and low flow pressure.
In addition, a dispute with the Indian government over costs incurred on development of the block and pricing of gas led to Reliance and BP getting embroiled in several arbitration proceedings. The companies have continued with offshore exploration but paused development drilling as the suits drags on.
To contact the reporters on this story: Debjit Chakraborty in New Delhi at dchakrabor10@bloomberg.net; Saket Sundria in Mumbai at ssundria@bloomberg.net. To contact the editors responsible for this story: Ramsey Al-Rikabi at ralrikabi@bloomberg.net Candice Zachariahs, James Herron.
Generated by readers, the comments included herein do not reflect the views and opinions of Rigzone. All comments are subject to editorial review. Off-topic, inappropriate or insulting comments will be removed.