Global Oil Consumption Rate Grows
by Rigzone Staff
|
Wednesday, June 14, 2017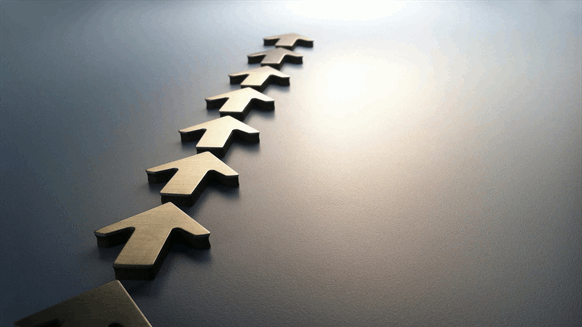 Global oil consumption grew above the 10-year average rate for a second consecutive year in 2016.
Global oil consumption grew above the 10-year average rate for a second consecutive year in 2016, rising by 1.6 percent, or 1.6 million barrels per day, BP's latest Statistical Review of World Energy revealed.
Strong increases in demand were seen from India (up 300,000 bpd) and Europe (up 300,000 bpd) and while demand from China continued to grow (up 400,000 bpd) it was lower than in recent years.
Growth in production was limited to only 0.5 percent, which led to the oil market broadly returning back into balance by mid-year. However, prices continued to be depressed by the large overhang of built-up inventories.
Natural gas production was also adversely affected by low prices, growing by only 0.3 percent. US gas output fell in 2016, the first reduction since the advent of the shale revolution in the mid-2000s.
Overall global energy demand was 'weak' in 2016 for the third consecutive year, growing by just 1 percent, according to BP's review.
The growth rate was similar to rises of 0.9 percent and 1 percent seen in 2015 and 2014, respectively, and significantly lower than the 10-year average rate of growth of 1.8 percent. Almost all of the growth came from fast-growing developing economies, with China and India together accounting for half of all growth.
Renewables were the fastest growing of all energy sources, rising by 12 percent. Although providing still only 4 percent of total primary energy, the growth in renewables represented almost a third of the total growth in energy demand in 2016. In contrast, use of coal – the most carbon-intensive of the fossil fuels – fell steeply for a second year, down by 1.7 percent, primarily due to falling demand from both the US and China.
"Global energy markets are in transition," Bob Dudley, BP group chief executive, said in a company statement.
"The longer-term trends we can see in this data are changing the patterns of demand and the mix of supply as the world works to meet the challenge of supplying the energy it needs while also reducing carbon emissions," he added.
Generated by readers, the comments included herein do not reflect the views and opinions of Rigzone. All comments are subject to editorial review. Off-topic, inappropriate or insulting comments will be removed.