BLOG: Try Taking a Vacation from Petroleum Products
by Matthew V. Veazey
|
Rigzone Staff
|
Friday, June 09, 2017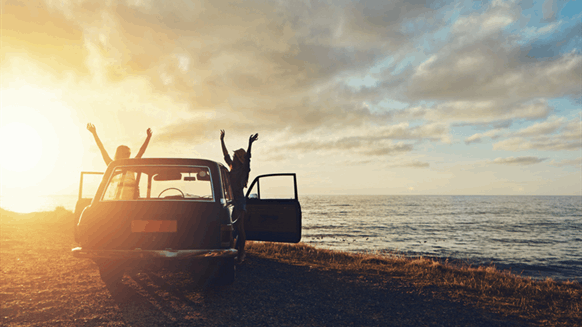 What's a summer vacation without hydrocarbon-based products?
Many of us in the Northern Hemisphere are now setting our sights on something that we dream of for a year: summer vacation. Whether we take to the skies or hit the open road to reach our destinations, we rely on refined oil products to get us there.
Recently, one prominent refining prognosticator interviewed by Reuters noted that he's become a "bit more bullish on U.S. gasoline demand." The American Automobile Association, which also closely monitors the U.S. fuel market, has observed a trend of increasing gasoline demand and falling inventories.
Although petroleum-based fuels that power our vehicles are likely the most obvious sign of the oil and gas industry's role in making our summer excursions a reality, chances are that you'll see myriad hydrocarbon-based products while on vacation. As American Fuel and Petrochemical Manufacturers has pointed out, some of the other petroleum-based products that you'll likely see on vacation include:
Asphalt used to pave roads
Plastics used to produce bike helmets, kayaks, e-readers and much more
Nylon used to produce tents and sleeping bags
Rubber used in inner tubes
The list of petroleum-based products that you'll likely encounter on your vacation is much longer, but it's clear that our ability to enjoy summertime treks to the beach, campground or any number of other destinations would be much more difficult without them. If you'd like to learn more about these products and the industry that makes them available, a visit to a petroleum museum during your trip might be in order. Below is a (non-exhaustive) list of some museums in North America and beyond.
Alaska

Anchorage Museum at Rasmuson Center, Anchorage

Alberta

Oil Sands Discovery Centre, Fort McMurray

California

California Oil Museum, Santa Paula
Kern County Museum, Bakersfield

Louisiana

International Petroleum Museum and Exposition, Morgan City
Louisiana State Oil and Gas Museum, Oil City

Oklahoma

Phillips Petroleum Company Museum and Conoco Museum, Bartlesville and Ponca City

Pennsylvania

Drake Well Museum, Titusville

Texas

East Texas Oil Museum, Kilgore
Ocean Star Offshore Drilling Rig Museum and Education Center, Galveston
The Petroleum Museum, Midland
Spindletop Gladys City Boomtown, Beaumont
Texas Energy Museum, Beaumont

West Virginia

Oil and Gas Museum, Parkersburg

Outside North America

Aberdeen Maritime Museum, Aberdeen, U.K.
Museum of the Scottish Shale Oil Industry, Livingston, U.K.
National Gas Museum, Leicester, U.K.
Norwegian Petroleum Museum, Stavanger, Norway
For links to museums in the U.S., visit the American Oil & Gas Historical Society and American Petroleum Institute websites. Safe travels!
Generated by readers, the comments included herein do not reflect the views and opinions of Rigzone. All comments are subject to editorial review. Off-topic, inappropriate or insulting comments will be removed.