Oil & Gas Tech Centre Launches Calls to Support Robotics Use in UKCS
by Andreas Exarheas
|
Rigzone Staff
|
Monday, June 05, 2017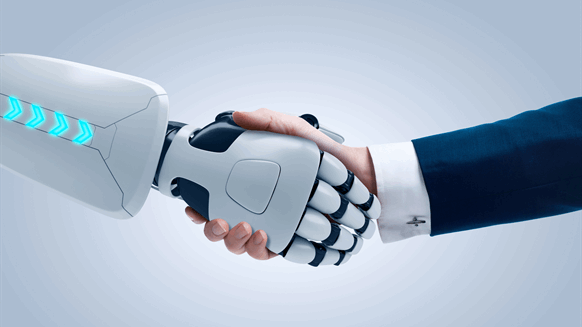 The Oil & Gas Technology Centre launches 2 new 'Calls for Ideas' to identify, support and fund solutions which use robotics.
The Oil & Gas Technology Centre has launched two new 'Calls for Ideas' to identify, support and fund solutions which use robotics to reduce inspection costs, and to unlock the 225 marginal discoveries in small pools across the UK Continental Shelf (UKCS).
Each call has a fund of over $1 million to invest and organizations can 'grab a slice' if they demonstrate their technology concept or idea can deliver a transformation against one of the following themes:
Asset Integrity:
Using robotics for non-intrusive inspection of pressure vessels and tanks;
Using robotics for confined space entry to pressure vessels and tanks.
Small Pools:
Standardizing the subsea development life-cycle approach to support:
Rapid engineering and delivery of a project;
Full interconnectivity between modular subsea components;
The re-use of subsea equipment from one field to another;
Interoperability with present and future systems; and
The use of a range of key supplier specific subsea components.
"Our goal is to eliminate the impact of asset integrity on operational uptime by 2026. We're looking for deployable robotic technologies for pressure vessel and tank inspections that reduce cost, improve quality, increase efficiency and enhance safety," Rebecca Allison, asset integrity solution centre manager, said in an organization statement.
"The use of robotics for inspection is developing rapidly across several industries and has the potential to transform the asset integrity performance of oil and gas facilities across the UKCS," she added.
Chris Pearson, small pools solution centre manager, said industries such as nuclear and automotive have proven that plug and play technology can significantly reduce life-cycle costs and help create new business models.
"Simplifying our methods to support plug and play solutions could significantly lower the cost of developing UKCS fields and help maximize economic recovery of the 10-20 billion barrels of oil and gas that remain," he added.
Following the call, UK union Unite revealed that it was treating the development with caution.
"It is important for trade unions and workers within companies in all sections of the oil and gas sector … [to] understand the change and adopt strategies through their collective bargaining agreements (CBAs) and trade union power against the risks of intelligent automation," a Unite spokesperson said in an organization statement.
"This will be another challenge for offshore trade unions to ensure workers are up-skilled and part of the process of negotiation to any threats to skills and jobs in the UKCS oil and gas sector," the spokesperson added.
Generated by readers, the comments included herein do not reflect the views and opinions of Rigzone. All comments are subject to editorial review. Off-topic, inappropriate or insulting comments will be removed.