Young E&P Company Finds Footing in Shallow Water Despite Downturn
by Valerie Jones
|
Rigzone Staff
|
Friday, June 02, 2017
Michael Willis started Upstream Exploration just as the industry bottomed out. And he has no regrets.
When Upstream Exploration LLC started as a business in February 2016, it was merely a few weeks before crude oil prices plummeted to record lows. But according to president Michael Willis, the private E&P (exploration and production) company's creation had nothing to do with the oil and gas industry downturn. Instead, Upstream Exploration, based in Metairie, Louisiana and operating primarily in the shallow waters of the Gulf of Mexico and along the U.S. Gulf Coast, came about as a result of Chapter 11 bankruptcy.
Years ago Michael Willis was employed by Century Exploration New Orleans, LLC, a subsidiary of RAAM Global Energy Company. When RAAM filed for bankruptcy in October 2015, private equity firm Highbridge Principal Strategies performed a credit bid to pick up some of the assets from RAAM Global. After nobody outbid Highbridge for the assets, Willis stepped up to the plate.
Michael Willis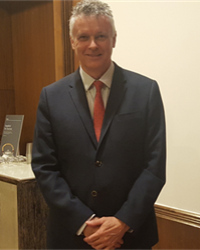 President, Upstream Exploration
"I approached Highbridge in December of 2015 and told them I have a team of people in place who know the assets and who can manage them efficiently … we have prospects who are ready to drill and we can be effective," Willis said. "They discussed it and agreed to my plan. We started business as Upstream Exploration Feb. 1, 2016."
Rigzone caught up with Willis during the Louisiana Energy Conference in New Orleans to discuss how his first year has been and how he's remained profitable despite the industry's struggles.
Rigzone: You currently have assets in Southeast Louisiana. Why are these areas attractive to you?
Willis: We have been exploring in the Breton Sound area and further afield in that area since the mid-90s and we have excellent 3D data sets over those areas. It's the sort of Middle Miocene that's the sweet spot where we've worked the seismic, drilled a lot of wells and identified certain hydrocarbon indicators that are somewhat proprietary to us. We've had a good success rate and built on that success. At my prior company, we drilled a well in East Cox Bay in 2014 and that was a new field discovery. We drilled another well last year which was successful and we drilled one this year which wasn't successful. We've got other opportunities in that area, too. The Middle Miocene is really a deepwater play in shallow water.
Rigzone: You said your company is profitable in sub $40 oil. How have you managed that?
Willis: We are a conventional player. So when we drill wells, we aren't guaranteed to find hydrocarbons, however, we have a campaign and look at drilling a number of wells. We generally risk those wells for a dry hole risk and for a lower case, mid case and high case. Then we do a composite risk analysis and look at different pricing environments. We've run our pricing at $40 oil. The costs have come down substantially … the particular wells we've just drilled are barge wells and the barge market has been pretty soft. We've been able to get some very good rates. As efficient drillers, when we look at our rate of return, even on $40 oil, it's north of 30 percent on the risk basis. And our lifting costs are around $8 per barrel. So with all of the production we have at the moment, we are profitable.
Rigzone: Do you have any plans to go public?
Willis: We're too small to consider that at the moment. But that certainly would be an exit strategy. I just met with someone from the New York Stock Exchange and she was telling me about the hurdles [to going public] and those aren't insurmountable hurdles. We're 100% equity owned. We don't have any debt. If we can have a successful drilling program and take on an acquisition to give ourselves some size and running room, that would certainly be an option.
Rigzone: What's been your biggest challenge in the last year?
Willis: The biggest challenge we face is drilling capital. Our investors are supportive of acquisitions and there is additional funding available from them for acquisitions on a fairly large scale. However on the drilling side, especially conventional drilling – and on top of that – in the water, there's not a big universe of potential investors. We have high quality prospects and the economics work, but there's an aversion to being in Louisiana. A lot of companies have said they don't want to do business in Louisiana because of the litigious nature here. That turns a lot of people off, so we thought it might be easier to find partners, but there's a number of obstacles there. The opportunity is there, the costs are low and the leases are available. There's not a lot of competition in this neck of the woods.
Generated by readers, the comments included herein do not reflect the views and opinions of Rigzone. All comments are subject to editorial review. Off-topic, inappropriate or insulting comments will be removed.
MORE FROM THIS AUTHOR
Valerie Jones
Senior Editor | Rigzone