Deal Of The Month: Noble Energy Marches Out of Marcellus in Full $1.9B Exit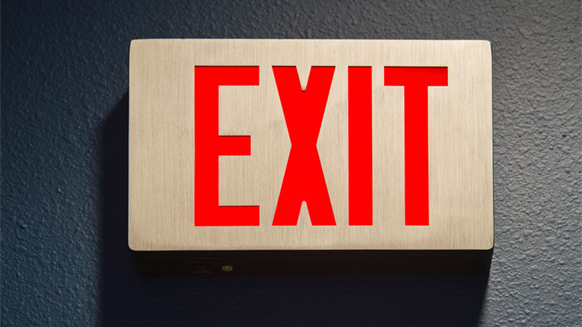 Noble Energy departs the northeast's natural gas game and almost doubles its 2017 divestiture target to $1.9 billion, consolidating its core focus on liquids-rich, higher margin assets.
The Deal Of The Month for May features Noble Energy's major move out of the Marcellus. The natural gas assets from two deals combined for $1.99 billion march away from the non-core area, permitting the company to focus its tight oil portfolio on assets in the DJ Basin, Delaware Basin and Eagle Ford.
In the most recent deal, Noble sold off its midstream assets in the Marcellus, which includes a 50 percent interest in CONE Gathering LLC and its 21.7 million subordinated shares, roughly 33.5 percent, of Cone Midstream Partners LP (NYSE: CNNX) for total cash consideration of $765 million. Based on closing share prices May 18, Well Fargo analysts estimate the shares to be worth about $435 million for the CNNX shares; the CONE Gathering shares were valued at $330 million. Quantum Energy Partners was the buyer. Closing is expected during the third quarter.
On May 2, Noble announced its sale of Marcellus natural gas assets in a $1.23 billion deal with an undisclosed buyer. Combined with the May 18 deal, Noble's asset sales value is up to $1.99 billion – almost double the company's divestiture target for the year. As a result of the May 18 sale, Wells Fargo estimated Noble's net leverage would decrease for the year. And during a conference call, the company hinted at additional divestitures this year to support U.S. onshore growth and its bottom line.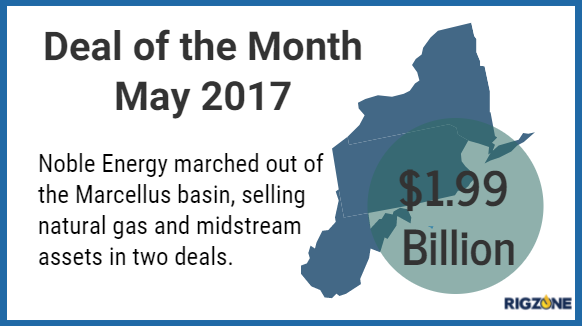 Generated by readers, the comments included herein do not reflect the views and opinions of Rigzone. All comments are subject to editorial review. Off-topic, inappropriate or insulting comments will be removed.