Ask the Careers Editor: Millennial Stigmas and Horrible Bosses
by Valerie Jones
|
Rigzone Staff
|
Tuesday, May 30, 2017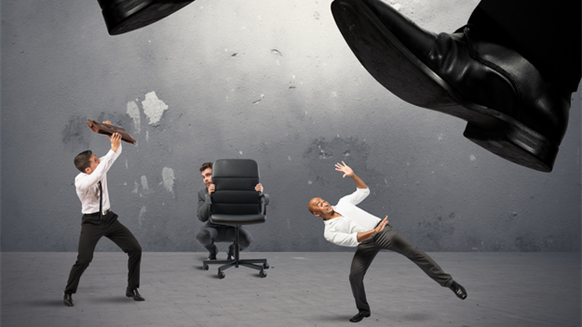 In this month's "Ask the Careers Editor," we answer questions about millennials being taken seriously in the workplace and how to answer questions about horrible bosses during job interviews.
All responses are given in good faith. It is your responsibility to ensure any particular role or course of action is suitable to you. Rigzone does not guarantee employment of any kind. For full details of our terms under which you agree to be bound, please see https://www.rigzone.com/terms.asp.
Ask the Careers Editor is a platform in which our readers can get answers to all their employment-related questions in oil and gas. Questions are generated by readers or are common industry questions we've heard in the past. Through this series, we hope to equip you with knowledge that will help you be successful in your job search and subsequent employment.
Valerie Jones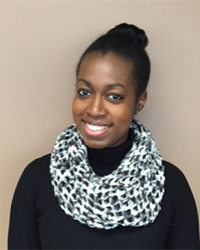 Careers Editor, Rigzone
Q: I'm a millennial. Though I work very hard at my job, I'm fearful I won't be trusted on big projects or given leadership opportunities due to the stigma surrounding millennials (lazy and entitled). How do I battle this stigma to succeed?
A: The reality is that the stigma surrounding millennials is something you cannot control. Even the most hard-working millennial may be deemed inept and incapable of extra responsibility by a manager. The stigma may stem from your age alone. There is a word for that type of bias – it's ageism. And sometimes it has less to do with your age and more to do with your lack of experience.
Still, don't let that deter you from what you can control. Don't wait to be assigned a project to be a leader. Take the initiative. Identify problems or areas for improvement within the organization and come to the table with solutions. If you're tech-savvy, find better, more efficient ways to do something that will save the organization time and/or money.
If you're still hitting roadblocks with being taken seriously at work, don't be afraid to ask for feedback from your boss and even ask for the responsibility you want. And certainly don't play into the victim, "woe is me" type of attitude and complain. That won't help your case at all. Approach him or her like an adult and say something along the lines of, "I'd really like to see our operational efficiency improve, so I've identified a software that can help predict when our equipment needs maintenance. I'm more than happy to head up this project and show the team how to use the software."
The worst you can be told is no, but there's a good chance that your boss will appreciate your initiative and consider you for future projects as they become available.
Q: For nearly five years, I worked for a complete brute who was a VP and General Counsel. He could not contain his passive aggressive behavior (i.e. screaming, yelling, etc.). I counseled him behind closed doors about his behavior and he agreed he was acting out. However, much to my dismay, the pattern continued. I am currently interviewing for a new job and am asked the same question over and over: who was your least favorite manager and how did you deal with him/her? How do I best address the brute without calling out his behavior? In the past, I have simply said, "I reported to one manager, who did not handle stress very well, given certain situations" without revealing what a jerk he really could be. Any guidance would be greatly appreciated.
A: It sounds like you partly answered your own question. Your response to hiring managers who ask about how you dealt with difficult managers should be brief and really is meant to learn more about you – not the unruly boss.
So saying your manager didn't handle stress well is sufficient. You could even get away with giving an example of an instance of the poor behavior (maybe one time in particular in which he lost his cool) – but be sure not to bash or vent. Now, the interesting part is answering how you dealt with that. It's fair to say that you spoke with him privately about his behavior. That shows you a) attempted to rectify the situation in a professional manner and b) had enough guts to address the poor behavior. How the boss acted after your attempts to solve the issue are out of your control. Most hiring managers know that employees leave bosses, not companies.
If you are looking for a job in oil and gas, currently working in oil and gas or have even retired from the industry and have an employment-related question, send them to me at Valerie.Jones@rigzone.com. Please include "Ask the Careers Editor" in the Subject Line.
Generated by readers, the comments included herein do not reflect the views and opinions of Rigzone. All comments are subject to editorial review. Off-topic, inappropriate or insulting comments will be removed.