Commodity Weekly: OPEC's Announced Cut Extensions Fail To Buoy Markets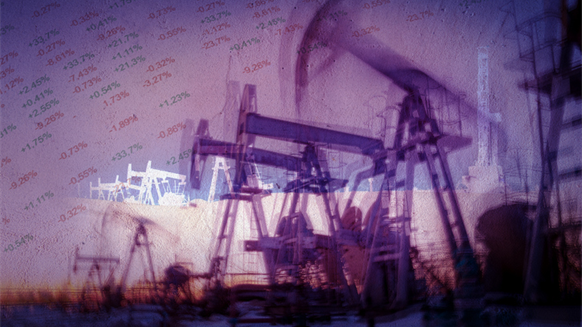 OPEC announcement to extend output cut an additional 9 months fails to convince oil markets - prices fall 5%.
This opinion piece presents the opinions of the author.
It does not necessarily reflect the views of Rigzone.
Thursday morning oil prices began falling precipitously after the Organization of the Petroleum Exporting Countries (OPEC) announced a 9-month extension of coordinated cuts among major crude producers. By midday Thursday, both the U.S. and global benchmarks had fallen more than 4 percent off the newsflow.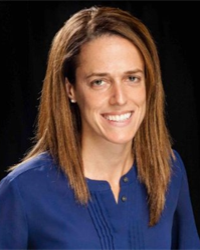 Delia Morris
On the day, the front-month contract for West Texas Intermediate (WTI) settled on the NYMEX down 4.8 percent to $48.90 per barrel; on the ICE, the July Brent contract fell 4.6 percent to settle at $51.46 per barrel.
The renewed agreement among OPEC members and non-OPEC producers – namely Russia – to continue the 1.8 million barrel per day output cut beyond June 2017, and into March 2018, disappointed a market that was seeking an even more prolonged pullback.
In the lead-up to the May 25 OPEC meeting in Vienna, comments made by Saudi and Russian energy ministers had virtually guaranteed markets that a 9-month extension was in the works. Granted, an announcement from OPEC of no cut extension at all would have been even more disastrous for oil markets that have been seeing lackluster demand, and stubbornly high global oil inventories.
Rhetoric around proposed cuts appears to be the key to lifting oil prices, not the actual implementation thereof; or, even unprecedented adherence levels. Oil prices gained almost 20 percent following the Nov. 30, 2016 announcement, but before the actual production cuts commenced Jan. 1.
Likewise, oil prices soared to three-week highs May 15 following comments made on the day that indicated that both Saudi Arabia and Russia were open to a continued cut that could potentially last an additional 12 months.
Even with evidence that OPEC had maintained an 80 percent compliance level – versus an historical average of about 60 percent – oil prices showed vulnerability to downside risk. This was most notable viz a viz the countervailing force of growing U.S. crude production from shale formations. Consensus thinking was that $50 oil had reinvigorated the sector, and with many independent producers hedging 2017 and some 2018 output, U.S. onshore production would grow unabated.
On the surface, it appears that OPEC – as a unified front – is putting in its best efforts to bring global oil supply and demand into balance. Examining individual member behavior, however, the picture is not as cohesive. Iran and Iraq have been making inroads in both European and Asian markets – effectively taking market share away from Saudi Arabia and other Gulf countries. At the same time, Libya and Nigeria, albeit exempt from the first round of cuts and the one announced May 25, are making strides in restoring historical production levels.
It should also be called into question whether OPEC's de facto leader, Saudi Arabia, is legitimately concerned with placing a floor on global oil prices. The argument goes that the Kingdom is behooved to increase crude prices in the short-term – or at least stabilize them – in the run-up to an Aramco IPO, slated sometime in 2018.
But, is it reasonable to assume that an IPO occurring in the next year is feasible? Aramco's complex entanglements with the Saudi government – one that provides approximately 70 percent of government revenue will be difficult to dismantle. So far, the Kingdom has been reluctant to provide the requisite transparency around Aramco's finances and operations that would be adequate for Western investors.
Although much fanfare has been attached to the impending Aramco IPO, and the proposed diversication of the Saudi economy via Vision 2030, the fact remains that Saudi Arabia's top priority is its own national security and sphere of influence in the Middle East – with Iran its chief adversary.
With the recently announced $110 billion arms deal with the United States – and further commitments of $240 billion to occur over the next 10 years – it is apparent that the Kingdom would be most concerned with containing Iranian power in the region via lower oil prices. In such a way, the cartel, as led by Saudi, is filling the role of capping global prices, not setting a floor.
Delia Morris has worked in the international upstream oil & gas industry for over 13 years. Please contact Delia at delia.morris@gmail.com
Generated by readers, the comments included herein do not reflect the views and opinions of Rigzone. All comments are subject to editorial review. Off-topic, inappropriate or insulting comments will be removed.