Fuel Theft Report Exposes '800-pound Gorilla'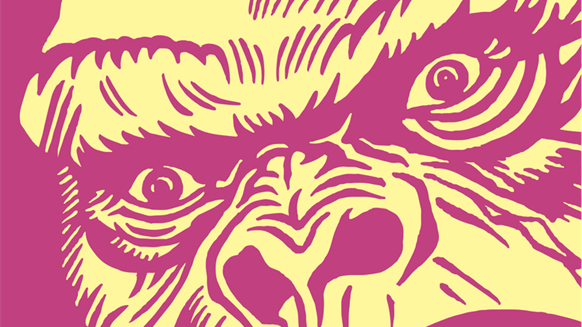 Multibillion-dollar illicit fuel trade a global problem, says author of refined oil theft study.
Rigzone: Who are the primary victims?
Ralby: Aside from oil and gas companies, the chief victims of fuel theft are governments and their citizens: fuel theft deprives states of revenue that could be used to provide essential services for their citizens. Ordinary people in areas beset with fuel theft can also suffer hazardous environmental and health effects from spillage, intimidation by criminal groups and price gouging by providers of illicit fuel in energy-poor regions. When adulterated fuel is introduced into markets, it can lead not only to mechanical problems with vehicles but also to health risks in the form of toxic emissions and other kinds of exposure. Ironically, as seen recently in Mexico, criminal groups sometimes win the allegiance of local residents by allowing them a cut of stolen fuel, or access to illicit pipeline taps.
Rigzone: How have governments and oil and gas companies combated the problem? Which approaches show the most promise?
Ralby: As this issue has mistakenly been perceived to be relatively benign, few governments or companies have taken much action at all thus far. That said, several approaches have had varying degrees of success. In the EU, dyes have been used to mark fuel for decades, but criminal organizations have figured out how to remove the dye marker, and sell the "laundered" fuel on the black market. A more successful approach, as has been implemented in Uganda and Ghana, is to use a molecular marker that binds to the fuel molecules and allows not only for identification of the fuel, but determination of whether it has been adulterated. Such molecular marking combined with tracking and governance reform hold the most promise. Conversely, a militant approach, as has been seen recently in Mexico, may lead to violence and actually exacerbate problems. When poor communities are accustomed to receiving discounted fuel, they may go to lengths to protect that discount, even if it means countering or subverting law enforcement efforts. In such circumstances, concrete countermeasure like marking, as well as governance reform may not be sufficient; community engagement will be necessary to change the ethos surrounding the fuel market.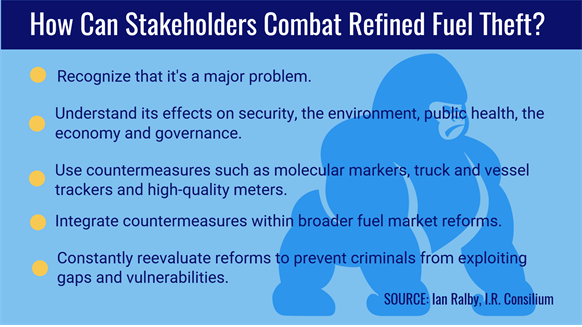 1
2
View Full Article
Generated by readers, the comments included herein do not reflect the views and opinions of Rigzone. All comments are subject to editorial review. Off-topic, inappropriate or insulting comments will be removed.