Op-Ed: With Saudi Aramco IPO Looming, Of Course OPEC Will Extend Oil Quotas
by Deon Daugherty
|
Rigzone Staff
|
Thursday, May 18, 2017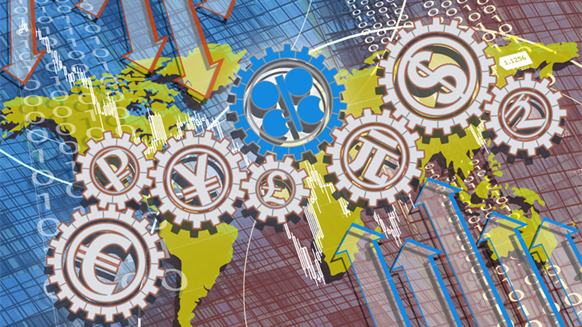 Markets yawn as Russia, Saudi Arabia envoys tease extending crude oil production quotas into 2018.
Days before OPEC and non-OPEC nations meet ostensibly to weigh another six months of oil quotas, Saudi Arabia and Russia energy envoys teased the world markets with a bonus ration of stable volumes.
To which the markets responded with a 2 percent rally and then, a shrug, 24 hours later.
Saudi Arabia, OPEC's largest producer and de-facto leader, favors extending oil cuts into the first quarter of 2018, Energy Minister Khalid Al-Falih, said with Russian Energy Minister Alexander Novak ahead of a recent meeting in Beijing. Global benchmark Brent topped $52 per barrel, and has lingered close to that price.
But the news has failed to take the U.S. benchmark WTI to $50 per barrel; until recently, WTI lingered at prices 11 percent below the price in November when OPEC and Russia announced the original cuts. Tight oil production has increased, apparently unfazed by the OPEC/No-OPEC mechanizations to ease gluttonous crude inventories. A $65 per barrel price point, coveted by Saudi Arabia as its Saudi Aramco IPO draws nearer, remains elusive.
Al-Falih told Bloomberg that the quotas that started 2017 will have to extend beyond the initial idea of concluding in December. The "desired inventory level" won't be in place by the end of June and is more likely to occur in March, he said. For his part, Russian President Vladimir Putin told the news agency that there's a "good chance" the non-OPEC nation will continue to hold down its production.
OPEC members have complied – and in Saudi Arabia's case, exceeded – production cut targets of 1.2 million barrels per day; and Russia has shouldered much of the 600,000 barrels per day curb of non-OPEC nations.
What's In It For Saudi Arabia, Russia?
Saudi Aramco funds Saudi Arabia's government – that includes its social programs, military, hospitals, schools and sports. Dependent as it is on Aramco's fortunes, the kingdom has recognized a need to diversify and the initial public offering is a key part of that program. Aramco needs a $65 price point to generate the cash target of upward of $500 billion in exchange for a 5 percent stake in the national oil company.
Not only has tight oil in the United States shaken Saudi's confidence as the world's swing producer, North American shale's prodigious flow is infringing on the OPEC leader's market share. If Saudi Arabia attempts to reclaim market share by producing oil full-steam ahead, prices plummet. So in lieu of chasing market share dominance, Saudi Arabia is in search of a price point to support its hustle.
Russia's incentive to play nice is a bit more puzzling. It's true that oil taxes fund about half of the country's revenue, so there's a clear motive. But that's not new and this time, Putin apparently was crucial to brokering the production agreement. Russian sources and others told Reuters that his phone calls nudged Saudi Arabia and Iran to come together. His role as a dealmaker in the arrangement may be testament to Russia's growing importance in the Middle East, and perhaps that's enough to lure the typically taciturn Russian toward diplomacy.
Generated by readers, the comments included herein do not reflect the views and opinions of Rigzone. All comments are subject to editorial review. Off-topic, inappropriate or insulting comments will be removed.
MORE FROM THIS AUTHOR
Deon Daugherty
Senior Editor | Rigzone