The Right Downstream Role for You: A Recruiter's Perspective
by Matthew V. Veazey
|
Rigzone Staff
|
Thursday, May 18, 2017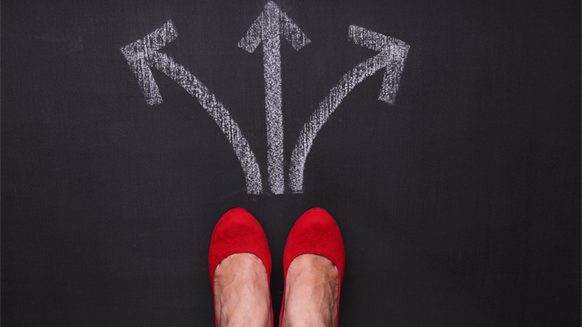 Houston-based recruitment pro offers insights on various downstream career paths and why it's a "hugely exciting" time to join the industry.
Companies such as Google and Apple are widely known as technology powerhouses, but did you know that manufacturers of fuels, chemicals and other oil and gas products boast their own "techies" who are driving major changes on the energy landscape? By following any number of downstream oil and gas career paths, you can help to effect this transformation.
"These are hugely exciting times for the sector," Michael Sanches, Houston-based global business development director for the process sector with the staffing and recruitment firm Airswift, said of career opportunities in the downstream oil and gas industry.
As someone directly involved in connecting refiners, petrochemical manufacturers and others with talent, Sanches offers a unique perspective on various dimensions of downstream careers: work environments, roles that are technology-oriented rather than people-oriented (and vice-versa) and which specialties are most coveted by employers. For details, read on for excerpts from his recent conversation about downstream career paths with Rigzone.
Rigzone: What are some downstream career paths that primarily involve working outdoors? Indoors?
Sanches: Downstream roles typically involve a blend of indoor and outdoor working environments within refineries and onsite plant operations. In particular, roles such as design engineers, project controllers, schedulers and planners, construction managers and turnaround supervisors are usually indoors. Construction and safety representatives and HSE (health, safety and environmental) and API (American Petroleum Institute) inspectors are typically based outdoors.
Rigzone: Out of the career paths noted above, which are experiencing the most robust demand – and should continue to see strong demand?
Sanches: We're currently seeing strong demand for all roles in the downstream sector. Capital expenditure has remained strong across refining and petrochemicals despite the lower oil price. Sustained lower cost feedstocks continue to enable capital funding and expansion across the sector.
Rigzone: What are some downstream career paths that primarily involve working with technology?
Sanches: Almost every area of downstream operations involves working with technology. But in particular design and engineering roles – for example piping design and stress engineering – always require in-depth technology and software knowledge for programs such as CADWorx, AutoCAD and SmartPlant 3D. Other roles such as document controllers, data analysts and project controls disciplines including planners, schedulers and estimators, regularly use software packages like SAP and Primavera.
Rigzone: Which of these roles are experiencing the most robust demand?
Sanches: There is a strong demand for design and engineering roles, but particularly niche talent associated with process engineering, which is a chemical engineer with a focus in process manufacturing, or stress engineering with a niche focus in metallurgy. These roles use cutting-edge software that interfaces with their respective fields.
Rigzone: Which downstream roles are more people-oriented?
Sanches: The most people-orientated roles are supervisors and managers across all disciplines who manage and lead groups of technical and non-technical staff. But of course, every role involves the ability to work as a team.
Rigzone: Besides simple comparisons such as working indoors vs. outdoors or having a career with a greater technology or human focus, what are some other factors to consider before pursuing a downstream oil and gas career?
Sanches: The downstream and petrochemical industries offer varied, rewarding, long term and sustainable career opportunities. From the outside, it may not look as "techy" as working for Google or Apple, but top engineers who work in process technology, petrochemicals and research and development are the people driving the evolution of the energy industry. They're the ones making a significant contribution to solving the world's greatest challenges within climate change, energy storage and generation, clean-burning fuel technology and additives.
Generated by readers, the comments included herein do not reflect the views and opinions of Rigzone. All comments are subject to editorial review. Off-topic, inappropriate or insulting comments will be removed.