InvestKL Continues Efforts to Attract MNCs to Base in Kuala Lumpur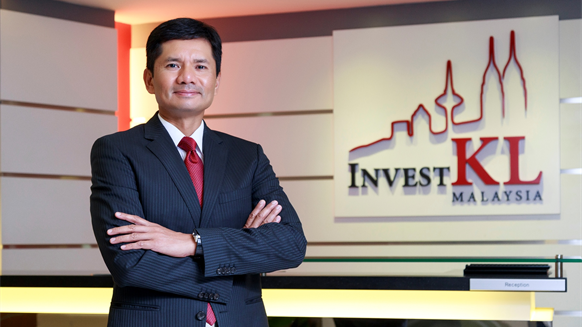 Government agency InvestKL CEO Datuk Zainal Amanshah sets sights on attracting 100 multinational corporations, including key oil and gas firms, to Kuala Lumpur.
InvestKL, a government entity that works to identify business opportunities, has made steady progress in its quest to attract 100 multinational corporations (MNC) to set up regional headquarters in Kuala Lumpur (KL), Malaysia by 2020.
When Rigzone last chatted with InvestKL in September 2016, they had attracted 55 MNCs. And today, even more work has been done to achieve that mission.
InvestKL is seeking MNCs with at least $1 billion (USD) of revenues. According to their annual report (which provides the most recent statistics available through Dec. 31), InvestKL has attracted 64 MNCs since its creation in 2011, with almost one-third of businesses in the oil and gas and engineering services sectors.
As a result, total investments have been $2.6 billion (USD) and 9,335 high-skill jobs have been created in the region.
An attractive incentive for oil and gas MNCs is the presence of PETRONAS, Malaysia's national oil company headquartered in KL.
"In general, KL specific to oil and gas is going to be much more focused presently on the upstream markets," InvestKL CEO Datuk Zainal Amanshah told Rigzone. "That's where the attractiveness of PETRONAS comes into play. PETRONAS has its own universities to develop talent in specific areas, especially on the upstream side."
And though the country's dependence on oil and gas has lessened as of late, there is still a huge emphasis on the oil and gas sector, Amanshah added.
For example, Schlumberger set up its Asia Center for Reliability and Efficiency near KL in 2015 to advance maintenance and servicing of drilling and wireline technologies for the APAC region as well as developing local talent.
"The progress has been good, but we always feel like we can do better," said Amanshah. "It's not just about setting up a regional presence. We want to develop talent and the whole ecosystem."
InvestKL's target is to attract 10 more MNCs in 2017.
"We're not saying for companies to shut down their operations elsewhere, but we are encouraging people to take advantages of the opportunities in KL," Amanshah said.
Generated by readers, the comments included herein do not reflect the views and opinions of Rigzone. All comments are subject to editorial review. Off-topic, inappropriate or insulting comments will be removed.