Which Downstream Career Path Fits You?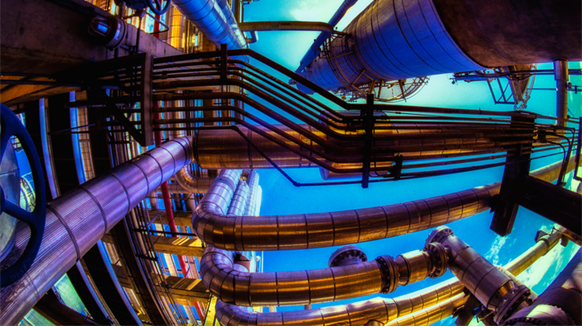 Rigzone highlights some downstream career paths based on work environment and level of interaction with others.
Are you a people person or do you prefer the company of things? When you look up at work, would you rather see a ceiling or the sky? No matter how you answer questions about these and other personal preferences, there could be a career path for you in the petrochemicals industry and other downstream oil and gas sectors.
"Whether you have a GED or a PhD, there is a job for you in the petrochemical industry," said Craig Beskid, executive director with the Pasadena, Texas-based East Harris County Manufacturers Association (EHCMA). "It's an exciting industry to be part of, and it is also known for having great pay, strong benefits and offers flexible work schedules. There are many job functions that help a plant function safely and successfully."
Keep reading to learn about some of these opportunities, which can lead to rewarding careers with petrochemical manufacturers, refiners and other downstream employers.
Outdoor vs. Indoor Jobs
If working outside is your goal, a maintenance position may be for you. Some outdoor maintenance roles currently enjoying high demand include:
Welders: Welders bond metals together with heat. Their skills are desirable in a wide variety of manufacturing settings, including oil refineries and petrochemical plants. Visit the American Fuel and Petrochemical Manufacturers (AFPM) and American Welding Society websites for additional information about careers in welding.
Pipefitters: Refineries and petrochemical plants contain a maze of pipes that carry various liquids and gases. As this Government of Alberta website points out, pipefitters lay out, assemble, fabricate, maintain and repair these piping systems.
Millwrights: Millwrights maintain or construct industrial machinery and often hoist and move unassembled equipment at a job site, according to the Millwright Employers Association website.
Petrochemical facilities also rely on maintenance professionals who work indoors. Some of these roles include:
Instrumentation technicians: Instrumentation technicians use testing devices to inspect and test instruments and system operations to diagnose problems, said Beskid.
Analyzer technicians: Using very intricate instrumentation, analyzer technicians monitor and maintain manufacturing processes.
Aside from maintenance, another indoor petrochemicals occupation central to a plant's production and operations is the process operator (or process technician). An individual performing this role works "in the heart of the action – the plant floor" said Beskid. In addition, he pointed out that process operators apply both technology and people skills.
"Process operators can be more people-focused positions (compared to the other roles listed above) because they work as part of a team to ensure the refining process and plant equipment is maintaining process quality," he explained. "Process operators also frequently work with engineers and managers to select and implement new technology as appropriate."
Testing Yourself
Aside from considering your work preferences in terms of location and level of engagement with others, taking a personality test could provide greater depth as you determine which career path – in any industry – is right for you. A common assessment is the Myers-Briggs Type Indicator (MBTI) personality inventory, a questionnaire that determines where you fall among 16 personality types based on the following four dimensions:
The focus of your attention: Extraversion (E) or Introversion (I)
How you take in information: Sensing (S) or INtuition (N)
Your decision-making: Thinking (T) or Feeling (F)
The way you deal with the world: Judging (J) or Perceiving (P)
Is there a top 'oil and gas' personality type?
In a word, no. However, OPP's John Hackston told Rigzone that the most common MBTI personality type among people in mining and engineering careers – and representing a sizable share of the oil and gas workforce – is ISTJ: The "Responsible Realist."
The MBTI instrument is not explicitly meant to identify which career path you should pursue, said John Hackston, head of thought leadership with the business psychology consultancy OPP Ltd. Nevertheless, he pointed out that using the MBTI to determine your personality type can aid your career exploration efforts.
"In general, the MBTI is widely used to help you learn more about yourself," Hackston explained., adding that the test is particularly widely used in the United States compared to other regions. "Perhaps it's a good first step in thinking about your career."
The instrument also helps employers, added Hackston. Although it is "unethical" for employers to use the MBTI to recruit, screen and hire candidates, they might give the test to existing employees and use the results to enhance internal relationships, he said.
"Many employers make a great deal of use of the MBTI, though not in terms of selecting people for a job," he explained, pointing out that it can aid in reducing conflicts within teams and improving messaging within an organization. "MBTI comes into its own in individual development, team-building and communicating with teams."
Reiterating that the MBTI can simply be one facet of the often complex career exploration process, Hackston advises test-takers to keep their unique personality profiles in perspective.
1
2
View Full Article
Generated by readers, the comments included herein do not reflect the views and opinions of Rigzone. All comments are subject to editorial review. Off-topic, inappropriate or insulting comments will be removed.