UK Oil Workers Browsing Transferable Sectors Suffer Severe Discrimination
by Andreas Exarheas
|
Rigzone Staff
|
Tuesday, May 09, 2017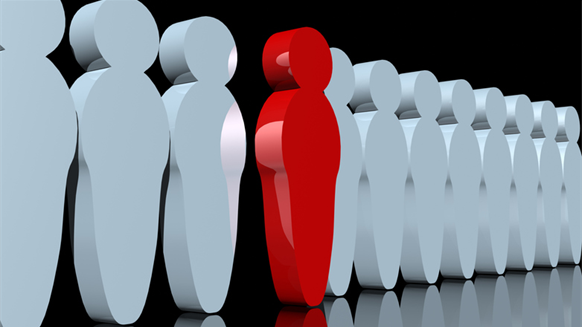 A significant number of oil workers feel they have been discriminated against by other sectors.
Almost three quarters of UK oil and gas workers have felt discriminated against when trying to find work in a different sector, according to a Rigzone poll on social media platform Twitter.
UK Oil, Gas Workers Only: Ever felt discriminated against when trying to find jobs outside the sector due to oil background? Leave comments.

— Rigzone (@Rigzone) 30 March 2017
Seventy-four percent of the 72 respondents in the poll said they felt they had been discriminated against due to their industry background.
"Nobody wanted to hire us during the recession because they thought we would quit when oil turned around," said one participant in response to the poll.
Earlier this year, Aberdeenshire East Member of Scottish Parliament (MSP) Gillian Martin wrote to UK Employment Minister Damian Hinds asking for an examination into how widespread this trend had become, after seeing documentary evidence of some level of discrimination.
"After the initial story was covered in the media, I was inundated with correspondence from people who said they had found job applications they felt they were suitable for, which specified 'no oil and gas' workers should apply," Martin told Rigzone.
"They also found when they did go for job interviews, they were told they would simply return to the sector once it picked up again. They were never given the chance to demonstrate their willingness to move into other sectors," she added.
A Department for Business, Energy & Industrial Strategy (BEIS) spokesperson confirmed receipt of Martin's letter earlier this year and told Rigzone that it was determined to hold on to the talent that had been released from the oil and gas sector.
Since that response, the UK Minister for Small Business, Consumers & Corporate Responsibility, Margot James MP, said officials from the BEIS had spoken to local JobCentre Plus officials who confirmed examples of discrimination, but considered them to be isolated instances.
The practice of discrimination against oil workers is ill-advised, said industry body Oil & Gas UK's Chief Executive, Deirdre Michie, adding that staff in the industry have much to offer.
"Our people are both skilled and experienced and have much to offer other sectors and employers across the UK," Michie said.
The Importance of Addressing Oil Worker Discrimination in the UK
It's important to tackle discrimination against workers with an oil and gas industry background because talent which has been made redundant from the sector cannot simply be left with no opportunity for progression in other industries, Martin said.
"It would be a travesty if workers find themselves blacklisted without opportunity to develop in another sector," Martin stated.
1
2
View Full Article
Generated by readers, the comments included herein do not reflect the views and opinions of Rigzone. All comments are subject to editorial review. Off-topic, inappropriate or insulting comments will be removed.