OTC Panel Gives Advice to Budding Oil, Gas Professionals
by Andreas Exarheas
|
Rigzone Staff
|
Friday, May 05, 2017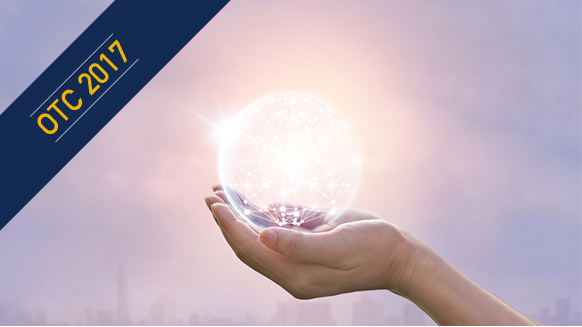 OTC 2017 conjured up some priceless advice for young oil and gas professionals.
There will always be demand for talented, hardworking, well-educated individuals in the oil and gas industry, Yuliya Marcer, BP America Inc. senior counsel, told young professionals at the Offshore Technology Conference in Houston, Texas.
The BP representative encouraged attendees to be hopeful during a presentation targeted at budding oil and gas professionals. Attended by influential industry figures, the session outlined a few key bits of advice for those looking to embark on a career in the sector.
Patience
You may not get your perfect job right away, especially with the current job market, but that's ok, Marcer said.
The "market is tough. It comes in cycles. This is not the best of cycles. You may not get in into what you thought you always wanted to do from the start. That's ok. Spend your first three years becoming the best you. The best professional," Marcer advised.
Tenacity
Cindy Yeilding, senior vice president at BP, highlighted the importance of tenacity to young oil and gas hopefuls at the event and outlined the influence the trait has had on her career.
"Tenacity is a part of who I am …somebody told me early in my career, if you want something, tell somebody 7 times," Yeilding said.
Like What You Do
If you do what you really like you're naturally going to be very good at it, Marcer stated.
"You're going to spend a lot more time doing it, you're going to be thinking about it, talking about it, associating with people who do it, think it's cool; and that will just make you amazing," Marcer said.
Get Out
If you're looking for a job, Yeilding advised young professionals to go out and be relevant until they find one.
"Support your local technical societies … get out and be relevant, also offer volunteer opportunities to keep you connected to a wide range of people in your specialism," Yeilding said.
Soft Skills
Brushing up on soft skills is a good way to spend your time, according to Marcer, who highlighted aspects such as emotional intelligence, negotiation, influencing, leading and management.
"This is all going to come in very handy, pretty much regardless of what you do," she said.
Work Hard
It's not enough to just be smart, according to Marcer, people need to work hard to progress in the industry.
"I think I would rather take a fairly smart but really, really diligent and hardworking person over a genius who has no work ethic. And I think I probably speak for most leaders," she stated.
1
2
View Full Article
Generated by readers, the comments included herein do not reflect the views and opinions of Rigzone. All comments are subject to editorial review. Off-topic, inappropriate or insulting comments will be removed.
MORE FROM THIS AUTHOR
Andreas Exarheas
Editor | Rigzone