Nimble Shale Drillers Outpump Giants, Confounding OPEC
by Bloomberg
|
Joe Carroll & Alex Nussbaum
|
Thursday, May 04, 2017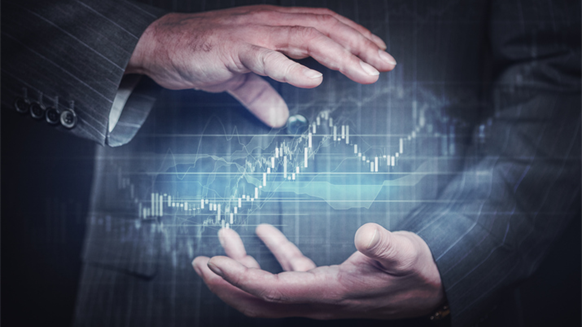 The biggest oil explorers in the world are being left in the dust by the production gains registered by nimbler shale oil specialists who are confounding OPEC's glut-killing efforts.
(Bloomberg) -- The biggest oil explorers in the world are being left in the dust by the production gains registered by nimbler shale oil specialists who are confounding OPEC's glut-killing efforts.
None of the so-called supermajors increased output by more than 3.6 percent in the first quarter, according to company statements. Production actually shrank by 4 percent at Exxon Mobil Corp., the biggest of the group, and tumbled 9.5 percent at Mexico's state oil company, Petroleos Mexicanos. Compare that to Diamondback Energy Inc., which raised production 61 percent.
The stout shale production gains rattled the oil market Thursday, sending oil prices to 5-month lows and effectively canceling out positive earnings news from U.S. producers, which fell along with crude.
Measured or even non-existent production growth hasn't hurt the bottom line for Exxon, Chevron Corp., Royal Dutch Shell Plc or even Pemex, all of which easily beat earnings from a year earlier on rising oil prices and cost cuts. But the rising output of independent, shale-focused drillers such as Diamondback is hampering efforts to siphon off a glut that's kept prices at $50 a barrel or less.
"Over the last decade, we spread our capital out and tested many different zones and many different geographical locations trying to find the sweet spots of the Permian Basin," said Chief Executive Officer Tim Leach of Concho Resources Inc., in a Thursday conference call. "Well, that phase is kind of ending. I think we've got the answers we need, and so you're going to see intense development."
Concho, which operates mostly in the prolific Permian shale basin, on Wednesday said its production rose 30 percent in the first quarter, compared with a year earlier. RSP Permian Inc. reported an 84 percent rise.
U.S. crude production overall rose for an 11th week, capping the longest stretch of gains since 2012 as drillers flocked to American shale basins. Output climbed by 28,000 barrels a day to 9.29 million in the week ended April 28, according to the Energy Information Administration. The gains jeopardize efforts by the Organization of Petroleum Exporting Countries and 11 other nations to support prices by cutting their production.
The cuts haven't made much difference in the global glut of crude, and production gains touted by U.S. producers in recent weeks -- with plans for more growth -- dropped the floor from under prices that had been sticking near $50 since the deal was announced Nov. 30. The U.S. benchmark crude fell 4.8 percent Thursday to $45.52, the lowest settlement price since Nov. 29.
The S&P Oil & Gas Exploration and Production Index of 62 companies fell 3.5 percent to a nine-month low, with members Denbury Resources Inc. and California Resources Corp. seeing double-digit declines. Occidental Petroleum Corp. and Chesapeake Energy Corp. both fell despite earnings reports that exceeded analysts' estimates.
Mathematical Challenge
Of course, the supermajor club that also includes BP Plc and Total SA faces a mathematical challenge in matching the production gains of smaller rivals simply because of the sheer size of their existing output levels. Exxon pumped the equivalent of 4.15 million barrels a day in the first quarter, compared with Diamondback's 61,600 barrels a day.
So while the mammoths of the industry produce oil on almost every continent and in the deepest seas on the planet, drillers focused on local patches of shale country don't need to add as many new barrels to goose their tallies.
Excluding Pemex's result, Exxon's 4 percent output decline was the weakest performance in the group. Chevron was next worst with 0.4 percent growth, followed by BP's 2.1 percent increase and Total's 3.6 percent advance, according to data compiled by Bloomberg.
Royal Dutch Shell Plc's 2.5 percent output growth, announced in a statement early Thursday, fell shy of the 3.1 percent average expectation of analysts in a Bloomberg survey. The Anglo-Dutch giant's first-quarter production increase was just a fraction of the 16 percent or more growth it posed during the first three months of 2016, compares to the year-earlier periods.
With assistance from Mark Shenk. To contact the reporters on this story: Joe Carroll in Chicago at jcarroll8@bloomberg.net; Alex Nussbaum in New York at anussbaum1@bloomberg.net To contact the editors responsible for this story: Reg Gale at rgale5@bloomberg.net Susan Warren, Carlos Caminada
Generated by readers, the comments included herein do not reflect the views and opinions of Rigzone. All comments are subject to editorial review. Off-topic, inappropriate or insulting comments will be removed.