What's the Next Data Scientist Look Like?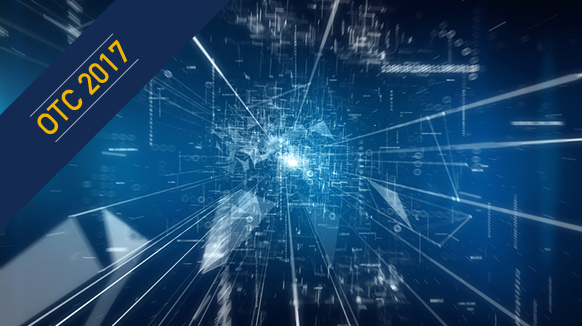 Industry experts weigh in on the skillsets and education necessary for the next generation of data scientists and data analysts.
The data scientists of the future will need to understand that it will require some hard work.
"Data science isn't hard, but it is hard work," Thomas Halsey, Exxon Mobil Corp.'s chief computational scientist, told attendees Wednesday afternoon at the Offshore Technology Conference in Houston.
A panel of experts were on hand to discuss Big Data and data analytics.
They're not just buzzwords.
"Big Data isn't a great description of what we do," Halsey said.
And according to Satyam Priyadarshy, chief data scientist for Halliburton International Inc, Big Data is not "lots of data," "collecting data" or a "buzzword."
And oil and gas companies are looking to hire skilled problem-solvers to tackle Big Data and its associated challenges.
"Some aptitude is what I look for in a hire," said Privadarshy. "A Ph.D. helps. It doesn't matter the field, but they have to have aptitude."
Halsey also hires Ph.D. graduates in areas that are relevant.
"I said data science is hard and I meant that. You really have to go to graduate school to learn that," he said. "But, to be a good data analyst in our field, you may not need those certain skills. There's a range of skills in this world and it would be useful for anybody studying to enter this industry to have a basic level of skill."
Halsey went on to say that at ExxonMobil, he looks to hire people with strong leadership qualities.
"We look for leadership, people who want to have an impact. And that's harder to find," he said. "If somebody wants to have an impact and they figure out they need to have interpersonal skills to do it, then they'll acquire them."
Amir Husain, founder and CEO of Sparkcognition, a company that builds artificial intelligence systems, encourages intellectual diversity among his workforce.
"We solve problems that have never been solved before. You can't do that when everybody is thinking the same way," he said.
Husain's advice for an undergrad student at the University of Houston who wanted to get involved in data analytics was to begin solving problems on his own.
"Do you like algorithms? Solve problems. If you find you are passionate about it, then the degrees and such no longer matter as much," Husain said.
Generated by readers, the comments included herein do not reflect the views and opinions of Rigzone. All comments are subject to editorial review. Off-topic, inappropriate or insulting comments will be removed.