Private Equity Poised to Tread Into Deepwater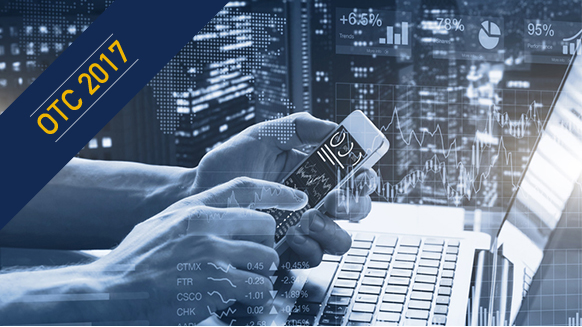 Investment banker Dan Pickering tells OTC audience that $50 oil could bring enough stability to market that private equity cash is lured into deepwater.
A newfound intersection between private equity capital and deepwater exploration and production (E&P) is possible within the next two to four years, according to a top Houston energy investment advisor.
Dan Pickering, president and head of TPH Asset Management at Tudor, Pickering, Holt & Co., told an Offshore Technology Conference crowd May 2 that the deepwater industry is especially relevant to global crude needs. In a world that produces 25 million barrels of crude of day, almost half of that is found in deepwater, he said.
"For the majors, deepwater is accessible. It's a big, high-dollar, high-reserve, high-production opportunity that you can actually get your hands on," he said.
In a world that produces 25 million barrels of oil per day, almost half of that comes from deepwater development, he said. The problem? It's very expensive, and typically, very time-intensive to access those reserves.
As such, deepwater is profoundly challenged in today's environment with crude at $50 per barrel. Cash flow has contracted, so there's less money to spend, and the economics of the business become increasingly tricky at current prices, he said.
Enter private equity. Except that private equity has historically been underwhelmed by deepwater excursions.
"I don't think private equity has figured out how to finance deepwater," Pickering said. "But I think we have a very interesting intersection of need for capital and availability of capital."
During 2015 and 2016, private equity cash was plentiful but it wasn't deployed in deepwater projects.
"Private equity was nervous about where the market was going when the market was in the $20s, $30s and low $40s," Pickering said. "Private equity was willing to invest, but only with a sure thing type of project, and there are very few sure things in the energy world. So there wasn't a lot of capital deployed by private equity during 2015 and 2016."
But with optimism that the market has bottomed out and relatively stable at $50 oil, investors – including private equity – feels safer to spend. With a little creativity, intersections can be found between the need for oil and the need for private equity cash, he said.
"It's time to think outside of the box," Pickering said. "And I'm warning you that I don't have the answer, but it feels like for the next three to four years, there is the potential for an intersection if like-minded people can get together."
Generated by readers, the comments included herein do not reflect the views and opinions of Rigzone. All comments are subject to editorial review. Off-topic, inappropriate or insulting comments will be removed.