WEN National Conference 2017 Snapshot: Lessons from Mom
by Valerie Jones
|
Rigzone Staff
|
Friday, April 28, 2017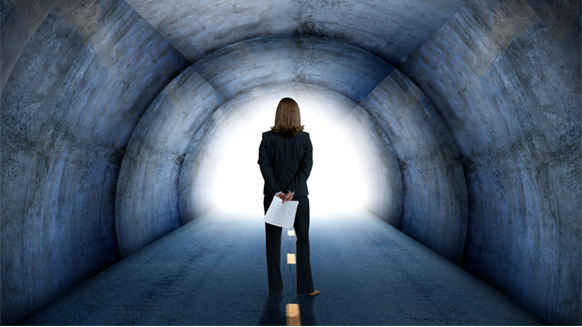 Female energy executives share how their upbringing has bolstered their work ethic today.
In 2015, women made up about 20 percent of employees at oil and gas companies in the United States, according to a February report by Deloitte. In an industry that used to be characterized as a "good ol' boy' industry, oil and gas has made impressive strides in becoming more inclusive and diverse – of both minorities and women. That percentage is a testament of how far the industry has come – and also how far it needs to go to close the gender gap.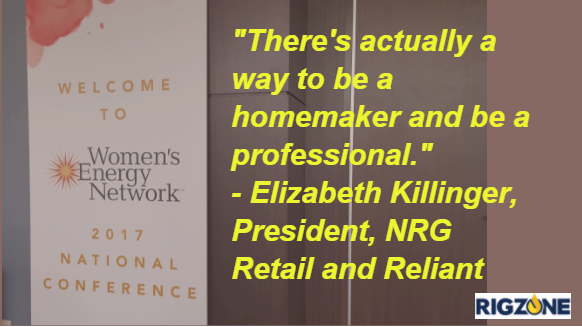 Still, more women are working in the industry and holding senior level positions as well as spots on the board. Essentially, they have a seat at the table. And with that seat comes the challenge of juggling career and family.
A breakfast keynote at the Women's Energy Network (WEN) National Conference in Houston on April 28 included a panel of three C-suite executives – all women – who shed some light on what it really means to be a "working mom."
"You Don't Have to Be Your Mom"
While all panelists are C-suite energy professionals and mothers, they lead different lives and have had different career paths. But each of their individual upbringings helped shape the way in which they thrive in their careers.
Originally, Elizabeth Killinger, president of NRG Retail and Reliant, thought she'd follow in her mother's footsteps and be a homemaker. Of course this was before she became interested in engineering and even after that, her career path changed. Looking back, the now 25-plus year energy veteran is the mother of three kids.
"There's actually a way to be a homemaker and be a professional. Figure out what works for you," she said.
For Cynthia (CJ) Warner, Tesoro Corp.'s executive vice president of operations, she grew up watching her mother be a Superwoman of sorts – from spotless cleaning to wonderful meal preparation. While she admired her mom, she learned she had to find her own path.
"While your mom can be your role model, you don't have to be your mom," said Warner. "Be clear on what our priorities are and don't compromise on those."
Statoil ASA's senior vice president of offshore Carri Lockhart had a bit of a different upbringing. Her mom wasn't the one cooking her meals and putting food on the table. She got a fighting spirit from her father.
"My dad taught me to be self-sufficient. I try to instill that in my daughter now."
Generated by readers, the comments included herein do not reflect the views and opinions of Rigzone. All comments are subject to editorial review. Off-topic, inappropriate or insulting comments will be removed.
MORE FROM THIS AUTHOR
Valerie Jones
Senior Editor | Rigzone